It's great that you want to buy ethical clothing! But there are so many ethical brands out there and most have a minimum buy for free delivery. Why do that when you already have free delivery and free returns with Amazon Prime Wardrobe? If you don't, sign up for a 30-day free trial of Prime.
Unfortunately, Amazon has thousands of fashion brands and hardly any info about how ethical they are. Fear not, I've done the sleuthing for you. These are the best ethical clothes brands on Amazon and my favorite sustainable buys.
ME is a fun and quirky fashion brand that makes beautiful eco-friendly clothes. They have big dreams to be clean and zero-waste in a dirty industry. They make clothes for the whole family but where they really stand out is their beautifully-designed  underwear and bras.
These are my favorite Majamas Earth buys on Amazon:
I can't get over the amazing prints available for the Majamas Padded Sporty Bra! It's wireless with a thick under-bust band for comfort. The pull-on style and removable pads make it a great option for post-mastectomy or as a nursing bra.
The Majamas Organic Comfort Thong is a comfy GOTS-certified organic cotton/spandex blend and comes in 5 colors.
This GOTS-certified organic cotton/lycra nursing tank top has a built-in shelf bra and empire-waist underbust elastic for support.
I love Tentree and all that they stand for! They are actually tree-planters who sell apparel to fund their environmental efforts. As the name suggests, Tentree plants 10 trees for every piece of clothing sold. It's also not common to hear this from a fashion brand but Tentree actually asks us to make fewer, more thoughtful purchases and to buy sustainably when we do. It's no wonder that they are a certified B corporation. Tentree doesn't have an Amazon Store but FF Collection on Amazon offers a range of Tentree clothes.
These are my favorite Tentree buys on Amazon:
This Tentree Ten Drape Tank Top is made of 45% recycled polyester, 30% Tencel™ and 25% organic cotton
This Tentree Icefall dress is made from 55% hemp and 45% organic cotton. This means it is biodegradable.
The Tentree Kenai Cargo Pants is made of 97% organic cotton and 3% spandex
How cool is this Tentree U Cork RFID Wallet? Talk about making a sustainable fashion statement.
Read my detailed review of Tentree.
Synergy Organic Clothing is a family-run company based in Santa Cruz, California. They are a certified B Corporation and only use GOTS certified organic cotton and non-toxic dyes. Their lifestyle clothes are beautiful and doubles up for work as well as weekend outings. Their clothes are quite pricey but they run good sales. My one bug bear about Synergy Organic is that they still use synthetic fabric like nylon and acrylic in some of their clothes. Get rid of these fabrics I say!
My favorite sustainable Synergy buys on Amazon:
I love this 100% organic cotton Synergy Justine Shirt Dress  
This Synergy True Blue top is made of 100% woven Tencel chambray.
Check out the Synergy Onward Jumpsuit. It's made of 100% organic cotton and comes in black, lily pad and ecru olive.
Read my review of Synergy Organic Clothing.
Boody is an Australian brand whose core offering is everyday basics, leisurewear and lingerie made from organic bamboo. I like Boody's philosophy of making better clothes that are better for the planet. And their honesty is refreshing. I'm looking forward to seeing 100% bamboo products from them soon.
These are my favorite Boody buys on Amazon:
This super soft Boody Padded Shaper Bra is made of 80% organic bamboo viscose
Check out this Boody Scoop Top – perfect to wear by itself or for layering
This cooling bamboo Boody Classic Bikini score 4.5 stars on Amazon and comes in 9 colors
Boody is doing quite a lot to be sustainable and eco-friendly. Read more about their efforts and certifications in my Boody Review.
Satva is a WOC-owned vegan fashion brand that makes affordable organic cotton activewear. They work directly with Indian organic cotton farmers, cutting out the middleman. They not only pay their farmers a fair wage, they also reinvest a portion of their proceeds into improving the livelihood of local Indian communities and launched Disha, an initiative to sponsor the education of young girls.
These are my fave Satva buys on Amazon:
Made out of 95% organic cotton, this lightweight Atman Bomber Jacket is great to keep you warm before and after your workout.
The lovely Bodhi Bra Top has a beautiful leaf design and is perfect as a yoga top.
These Hatha Leggings are made from 95% organic cotton and has hidden pockets!
Check out my detailed Satva Review.
Blue Canoe is a vegan fashion brand that makes eco-friendly women's clothes and lingerie. They are one of the few brands who can proudly proclaim that from fabric to finish, all their clothes are made in the USA. Their clothes are almost 100% allergen-free and many of their supporters are women with sensitivities and allergies.
These are my favorite Blue Canoe Organic buys on Amazon:
Blue Canoe's 100% organic cotton high cut panties are breathable and soft
Check out this Blue Canoe Organic Cotton Wireless Yoga Bra. It's perfect for low impact activities
This pair of Blue Canoe Organic Cotton and Bamboo Pants are sublimely comfy
Read my detailed review of Blue Canoe here.
prAna deserves mention for making good progress towards being ethical and sustainable. As of 2015, prAna stopped using viscose and generic rayon. They also only use organic cotton instead of traditionally-grown cotton. However, only 22% of their clothing is Bluesign® certified for being sustainable so read the product and fabric details when you are deciding on what clothes to buy from prAna. Read my detailed review of PrAna.
These are my favorite sustainable prAna clothes:
The prAna Sonatina Dress is made of 100% organic cotton
The prAna Sugar Beach sweater is also made of 100% organic cotton
Check out this soft prAna Ezra Top made of 100% TENCEL® Lyocell. Read more about Tencel™ lyocell, the most eco-friendly fabric in 2021.
Pact deserves mention because I think they are a genuinely ethical brand who is not taking advantage of the 'sustainable fashion' label to charge high prices. Their organic clothing are of good quality and very affordable. Their designs are simple, timeless and will never go out of fashion. Their only downfall is their lack of transparency and their offerings on Amazon. I'm hoping they will add more sustainable clothing to their Amazon Store soon.
This Pact organic cotton tank top with built-in shelf bra is a popular buy and has a 4.5 star rating on Amazon.
Check out this pair of Pact Stretch Long Leggings in Charcoal Heather, made of 92% fair trade and GOTS certified organic cotton.
The Pact Organic Cotton Wrap Dress comes in black and resort stripe (pictured)
Read my detailed review of Pact to find out more about this young brand.
T4T is an American lifestyle fashion brand who is on the right track to being sustainable. They offer clothes for men, women and children with extended size options. I like that T4T only use sustainable fibers to make their clothes and I love their lofty goals for the future. I'm looking forward to seeing biodegradable clothing from them soon.
My favorite T4T buys on Amazon:
These Threads 4 Thought leggings are made from their new performance eco nylon fabric (77% recycled nylon, 23% Spandex)
This Threads 4 Thought Tank Top is made of super soft organic cotton and recycled polyester
Check out this comfy Threads 4 Thought Triblend Hoodie, made from their signature Triblend fleece.
Read my detailed Threads 4 Thought Review here.
To wrap up
From affordable to luxe, there is a whole range of great sustainable and ethical fashion brands on Amazon to choose from.
Not sure how to make sustainable fashion choices? Read my simple guide to help you choose wisely.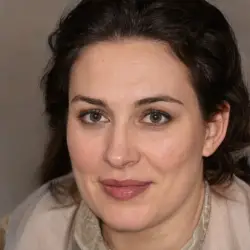 Latest posts by Sharon James
(see all)