Threads 4 Thought is an American lifestyle fashion brand who is on the right track to being sustainable. They offer clothes for men, women and children with extended size (plus size) options.
They have a store on Amazon.
About Threads 4 Thought
T4T was founded in 2006 by husband and wife duo, Leigh and Eric Fleet. They've been on a mission to create fashion that makes a difference for 14 years and still head the brand in their headquarters in New York.
What do Threads 4 Thought sell?
T4T produces everyday basics and workout wear for men, women and kids. They also carry a few other sustainable brands that they support like Veja, Boyish Jeans and My Sol Mat.
My favorite sustainable T4T buys
These Threads 4 Thought leggings are made from their new performance eco nylon fabric (77% recycled nylon, 23% Spandex)
This Threads 4 Thought Tank Top is made of super soft organic cotton and recycled polyester
Check out this comfy Threads 4 Thought Triblend Hoodie, made from their signature Triblend fleece.
What is Threads 4 Thought doing to be sustainable?
Environment Impact
100% of their products use eco-friendly raw fabric like Lenzing modal from regenerated beech trees, organic cotton, recycled polyester and recycled nylon. Unfortunately, natural and synthetic fabrics are then blended together to make their clothing. Even though this is better than using unsustainable material straight up, it still means their clothes are not biodegradable.
They use FSC-certified paper for their branded materials, recycled cardboard boxes across their supply chain and Eco-Enclose packs for their packaging.
Labor Conditions
They mention that their factories hold the highest certifications in the fashion industry but don't specify what these certifications are.
T4T only list 2 factories on their website – 1 in Guatemala and 1 in China. But elsewhere they mention multiple factories throughout the world. I'm not sure why the others are not listed.
They have a Code of Conduct that you can download from their website.
Social Responsibility
they have donated millions of dollars to non-profits like Urban Farming and Alzheimer's Research.
They partner with the International Rescue Committee to help in-need communities globally
Animal Welfare
T4T doesn't use animal products for their clothing but stop short of calling themselves vegan.
Transparency
T4T promises to be transparent and indeed, I found some info on their website. However, I would like to see more in-depth details that I can cross-check.
What are Threads 4 Thought's goals?
To eliminate single use poly-bags
To become a carbon neutral company
To lower their use of Spandex in their clothes
To find a sustainable alternative to synthetic fabric
To figure out how to close the loop and recycle used clothing
What certifications do Threads 4 Thought have?
They use Global Organic Textile Standard (GOTS)-certified organic cotton and Forest Stewardship Council (FSC)-certified paper for their branded material.
Anything else you should know about Threads 4 Thought?
It's nice to see that they have a range of clothing specifically for plus sizes.
They also carry products from other sustainable brands like Boyish Jeans, Oliver Cabell shoes, Veja shoes and Guppyfriend wash bags.
To wrap up
I like that Threads 4 Thought only use sustainable fibers for their clothes and I love their lofty goals for the future. I'm looking forward to seeing biodegradable clothing from them soon.
Check out the T4T Amazon Store.
Make sure you read my simple guide to sustainable fashion to start you on your journey.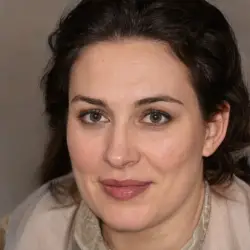 Latest posts by Sharon James
(see all)