Congratulations on landing a job interview! Among other concerns, like how to get through the interview, I bet you are worrying about what to wear to the interview.
Did you know that first impressions are made in the first 7 seconds of meeting someone? More importantly, people tend to get attached to their first impression of someone and don't often change their opinions. That's how important making a good first impression is.
In a nutshell, there are usually two types of professional dress codes; business formal and business casual. Whatever the dress code, aim to wear an outfit that is appropriate for the job you are interviewing for, make sure it is well-fitting and that you look polished and professional.
Let's start on your head-to-toe guide to choosing the best interview outfit to wear for your next job interview.
Factors to consider when choosing a job interview outfit
Style helps distinguish you – Michelle Obama
What is the professional image you want to project?
As women, as unfair as it is, there is more scrutiny on the professional image we project. Think about how you want to be seen by others in the workplace. Powerful and strong? Confident? Charismatic and friendly?
You can use your clothes and the way you carry yourself to convey these messages and more.
What colors suit you?
What skin tone do you have? Warm, cool or neutral?  Women with warm skin tones look better in warm-colored clothes whereas women with cool skin tones look better in pastel and cool-colored clothes.
Colors also send different messages. I go into detail about this later.
How much do you have to spend on an interview outfit?
While it is ideal to have the 'perfect outfit' for every interview, what's even better is to already own clothes that you could incorporate into your ensemble. It is worth spending more money upfront on buying a good quality set of interview clothes that you can wear repeatedly.
Pro tip: If it's been awhile since you wore your interview outfit, try it out well before the interview so that you can make adjustments or buy a new outfit if needed.
The weather
In winter, most business clothes will keep you warm and snug but in summer, wear lighter clothes with breathable fabrics to keep you cool and dry. We'll go into more detail about this later.
What is the company dress code?
Do your research on the company culture. It's easy to find photographs and information online via the company website or Linkedin. You can also ask the admin person who arranged the interview with you or any contacts who work in the company. If in doubt, always dress a bit more professionally than what the company dress code requires.
In general, you would choose to wear business formal or business casual attire for a professional interview.
If you are attending a job interview for a position in finance or law, formal business attire would suit better. For most other positions, business casual is generally the better option.
Business Formal Attire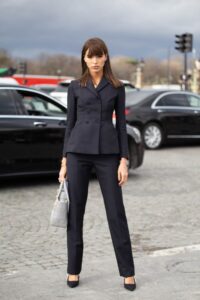 What is business formal attire?
Business formal is the highest level of professional attire. The standard dress code is a full (not separates) tailored business suit. Colors tend to be conservative with minimal accessories.
In general, aim for 3 things: be comfortable, look professional and be conservative.
Dressing business formal isn't about self-expression. It is about following the rules and blending in.
Suit
The foundation piece of your interview outfit is a tailored two-piece suit. It can be a pantsuit or a skirt suit but the suit should be well-fitting, not too tight or too loose, with the sleeves ending at your wrists.
Choose solid neutral colors like black, brown, grey, blue or cream. High quality material like wool or tweed will elevate your look.
If you are wearing a skirt suit, the hems needs to end at your knees or below, bearing in mind that your skirt will ride up when you sit down.
For dress pants, the hem should skim your ankle. The modern take on dress pants is to have the hem end at calf level but this is not acceptable for business formal interview attire.
Top
Opt for elegant button-up collared shirts or blouses. Neutral colors like white, cream, beige or light blue are safe bets but more vibrant colors are acceptable too, as long as they don't take over your look.
Tops made of material like silk or linen will project sophistication and last you years. Make sure the fabric is not sheer or transparent.
Your top should be well-fitting and not look bulky under your jacket.  Tuck in your top for a more polished look.
Dress
A tailored dress in good quality material projects class and elegance. Again, solid neutral colors are safe. Lift your look by choosing a dress with textured material like tweed or wool.
As with skirts, your dress hem should be at least knee-length.
Stockings
Hosiery is still considered a must in a business formal setting. Black or skin-toned stockings are both acceptable but any patterns that resemble fishnets are out. Make sure there are no runs or holes in your stockings.
Shoes
You need black or other dark-colored close-toed pumps. Low heels look the most professional but leather flats are acceptable. Stilettos are not acceptable.
Accessories
Wear jewelry that matches your skin tone. Women with warm skin tones look better with gold jewelry while women with cool skin tones look better with silver and platinum jewelry.
Keep jewelry and accessories understated and elegant. Avoid anything too flashy or distracting. For example, wear simple hoop or stud earrings or a delicate necklace.
If you are wearing nail polish, make sure it is unchipped and in a classic muted color.
It goes without saying that you need to cover up any visible tattoos.
You can add a vibrant silk scarf as your statement piece but the rest of your outfit needs to be simple.
Carry a medium-sized purse or leather briefcase. No large handbags and totes.
Business Casual Attire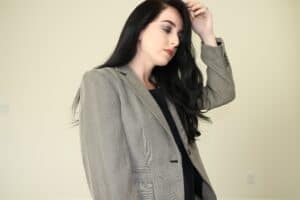 What is business casual attire?
Business casual is defined as dressing professionally without being overly formal. However, this definition can be confusing as it means different things in different companies and industries.
When a company says they have a business casual dress code, it's best to find out the specifics of what they really mean when dressing for your interview.
When in doubt, it's better to err on the side of dressing too formally than too casually.
Jacket
Instead of wearing a 2-piece suit, you can wear a casual jacket or blazer. A knit sweater or cardigan is acceptable too. Dark or neutral colors are safe bets and makes it easier to match the rest of your outfit.
To upgrade your look, wear a jacket with texture like a tweed jacket. Adding texture to your outfit instantly elevates your sense of sophistication and style.
In warm weather, it might be acceptable not to wear a jacket.
Top
Wear a blouse or button-down shirt. This is where you can show off your personality.  Most colors and patterns are acceptable as long as it projects the image you want.
Tuck in your blouse or shirt for a more polished look.
Skirt
A simple black pencil skirt is a classic but you can also wear an A-line skirt if it suits your frame more.
Whatever skirt you wear, it needs to be at least knee-length as your skirt will ride up when you sit down.
Pants
If you are choosing to wear pants, there are many fashionable dress pants around. Black or navy slacks are acceptable too.
Pants should be ankle length. Calf-length pants might be all the rage at the moment but it doesn't suit many women and is definitely not acceptable interview attire.
Dress
A simple dress with structured fit and nice details is professional and modern.
You can get away with most solid colors, even vibrant ones like ruby red or turquoise but if you are wearing a patterned dress, don't let the pattern be too loud.
Shirt dresses are another option. Dress it up with a skinny leather belt and a textured jacket.
Pro tip: If you are wearing a statement dress (a vibrant colored dress), keep the rest of your ensemble in the background. don't add on jewelry or other accessories.
Belt
If you are wearing a belt, a skinny waist belt adds to your elegant look without pulling too much attention to itself.
Stockings
If you are wearing hosiery, wear black or skin-toned stockings. Avoid patterns and fishnets especially. Make sure there are no runs or holes in it.
In warm weather, you may not have to wear hosiery in a business casual setting.
Shoes
Any close-toe shoe like ballet flats or low-heeled pumps are acceptable. Avoid stilettos and heels that are too high.
Accessories
Wear jewelry that matches your skin tone. Keep jewelry and accessories understated and elegant. Avoid anything too flashy or distracting.
If you are wearing nail polish, make sure it is unchipped and in a classic muted color.
A vibrant silk scarf can be your statement piece but the rest of your outfit needs to be simple.
Carry a handbag, medium-sized purse or leather briefcase.
Pro tip: Adding a pop of color or statement piece elevates your look but make sure you keep it elegant and sophisticated. In other words, only one statement piece is needed.
Other important factors to pay attention to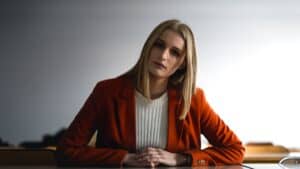 The condition of your interview outfit
Make sure your interview outfit is well-fitting and clean with no dirt and stains, Also check for holes, missing buttons or loose threads. If your outfit is starting to look frayed at the edges, it's time to buy a new outfit.
Good grooming
Being well-groomed is a vital part of a polished presentation. Make sure your hair is cut and styled neatly. If you are leaving your hair down, it needs to be tidy. If you are tying it up, opt for a professional style.
Your nails should be trimmed and clean. If you are wearing nail-polish, make sure it is chip-free and in a neutral color.
Use perfume sparingly. A strong scent can be overpowering in a small interview room.
If you have tattoos, make sure they are covered.
Unless you are interviewing to be a makeup artist, your makeup should be neutral. As with accessories, less is more.
Pro tip: If you are tired and washed out, these makeup tips will help you look more energetic. Read makeup tips for women with warm skin tones or makeup tips for women with cool skin tones.
What message do the colors of your clothes send?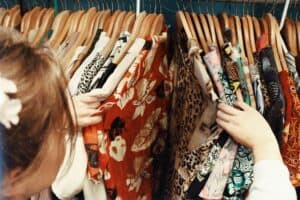 Black conveys power and authority but it can also suggest drama. If you are attending an interview in a conservative field like law or finance, this is part of the basic dress code. However, in a more casual office, black can make you look cold and unapproachable.
Blue evokes trust, stability and honesty.
White projects cleanliness, precision and simplicity.
Grey conveys sophistication, calmness, balance and intelligence. This is a great suit colour as it allows you to look powerful but is not as dominating as black.
Brown denotes calmness and dependability. It can also be associated with intelligence.
Red is a very strong color and is associated with energy and passion but can also suggest aggression.
Purple, green, yellow and orange project creativity but are not associated with feelings of trust and commitment.
In general, tried and true neutral interview colors work best. However, adding a pop of colour or statement piece injects personality into your outfit and helps you stand out in a sea of conformity.
What not to wear to a job interview
It goes without saying that whatever you wear to a job interview needs to be clean, neatly pressed and don't need mending.
However, there are a few things that you should never wear to a job interview, no matter how casual the job environment is.
You should never wear:
Anything too revealing. You want the interviewer to look up, not down. So no plunging necklines, belly-exposing tops and miniskirts.
Underwear that sticks out from your clothes. Make sure your bra straps are not showing and the tops of your panties are not showing above your pant or skirt line.
Chunky or noisy jewelry. It will be distracting for the interviewer.
Strappy sandals, flip-flops and sky-high stilettos. None of these are professional footwear.
T-shirts. No matter how casual the work environment.
Jeans, torn or otherwise. Some casual workplaces might allow jeans but it's still not a good idea to wear jeans to your interview.
Hoodies, sweatshirts and sweatpants. You are going for a job interview, not a gym session.
Shorts. Enough said.
Hats. Religious headwear is the exception but otherwise, there is no valid excuse to wear any kind of hat for any type of interview.
Strong perfume. In a small interview room a strong scent can be overpowering and distracting.
Special situations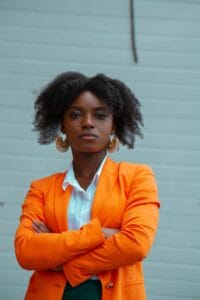 How to dress when you are going for an interview from your current workplace
You probably don't want your current boss to know you are going for a job interview. This makes it tricky if you are going for the interview straight from work.
Wear the basics of your interview outfit for work but leave the finishing touches like your jacket and only put it on after you have left the office for your interview.
If you think your basic interview outfit is too formal for work then you might need to bring your entire interview outfit with you and change before the interview.
Going for an interview in the peak of summer
In general, your interview attire doesn't change according to the weather. However, in a business casual environment, you could choose to wear a lighter-weight jacket or none at all. You can also wear lighter-weight cotton or linen blouses.
It's acceptable to wear a sleeveless blouse or dress but consider wearing a jacket over it in the interview room.
If you have long hair, wear it up so that it doesn't cause neck sweat. Here are some professional interview hairstyles that you can DIY at home.
More importantly, allow yourself plenty of time to get to the interview so you don't have to rush. If you can drive or sit in an air-conditioned cab, do so.
Going for an interview in creative industries
This guide is meant more for a traditional formal or casual business environment. If you are in a creative industry, the interview outfit etiquette would be different. You can definitely wear more modern styles and add more personality to your outfit. You can probably go wilder with makeup too.
Over to you
Have a dress rehearsal a few days before the interview to make sure everything fits properly and there are no holes or missing buttons that require mending. Make sure everything is clean, neatly-pressed and all ready for the real thing.
Ultimately, interviews are a time to show your future employer why you want to work for their company and what you can contribute. While you want to make a good impression with your interview outfit, you don't want to be remembered solely for your ensemble.
Make classy choices so that your personality doesn't get swallowed by your vibrant outfit.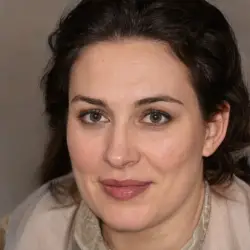 Latest posts by Sharon James
(see all)