Tentree is one of the most ethical and sustainable fashion brands I've come across so far. They are tree-planters who are selling apparel to fund their environmental efforts. That's pretty cool.
Tentree, as the name suggests, plants 10 trees for every piece of clothing sold. I think that's awesome. They don't have an Amazon Store but you can buy Tentree from FF Collective on Amazon.
About Tentree
Tentree is a Canadian apparel company that was founded in 2011 by brothers Derrick and Kalen Emsley and their friend, David Luba. They are still in charge at Tentree. It's nice to see that a fashion company that hasn't been taken over by a big corporation.
What is Tentree's mission?
Tentree wants to make apparel with the smallest possible carbon footprint and create circular supply chains.
What do Tentree sell?
Tentree sells activewear and casual clothes for women, men and kids. They also have a range of accessories like bags, scarfs and  hats.
My favorite sustainable Tentree buys:
This Tentree Ten Drape Tank Top is made of 45% recycled polyester, 30% Tencel™ and 25% organic cotton
This biodegradable Tentree Icefall dress is made from 55% hemp and 45% organic cotton
The Tentree Kenai Cargo Pants is made of 97% organic cotton and 3% spandex
How cool is this Tentree U Cork RFID Wallet?
What is Tentree doing to be sustainable?
Environmental Impact
Tentree plants 10 tress for every piece of apparel sold. You even get a code so you can register and track the progress of your ten trees. It doesn't get better than this.
Their clothes are mostly made of Tencel™, recycled polyester, organic cotton and hemp. Much of their apparel are still made of a blend of sustainable fibers and synthetic ones like recycled polyester and spandex. I would like to see more clothes made of pure sustainable material.
Labor Conditions
Tentree mostly makes their clothes in factories located in China, with some factories in India, Bangladesh and the Philippines. They have a Code of Conduct and only partner with factories that are regularly audited to comply with the Tentree Code of Conduct and international labor standards.
Animal Welfare
Tentree don't use any animal products (except wool) in their clothing.
Transparency
Tentree is one of the most transparent fashion brands I've seen so far. They have a lot of information on their website for all to see, including a list of their factories. You can also download their Code of Conduct for scrutiny.
Impressively, they went a step further and engaged an external assessor, Greenstep, to audit their manufacturing processes and impact of the environment. Now that is what I call committed.
What is Tentree's goal?
Tentree has planted more than 50 million trees so far. That's amazing! But they are aiming higher. Tentree wants to plant 1 billion trees by 2030. That's only 10 years away but I think they can do it 🙂
What certifications do Tentree have?
Tentree is a Certified B corporation. B Corp Certification is the only certification that measures a company's entire social and environmental performance. This means that Tentree have met the highest standards of verified social and environmental performance, transparency and accountability. I am impressed.
Tentree also has other certifications like Fair Trade Certification, Global Organic Textile Standard (GOTS) Certified organic cotton, Organic Content Standard and Global Recycling Standard (GRS) but being B Corp Certified encompasses all of these.
Anything else you should know about Tentree?
Tentree really do plant 10 trees for every piece of apparel they sell. They promise to plant them within 6 months of sale. You get a code and you can register your trees to track their progress over time. Their tree-planting partners are publicly listed and you can even check for yourself if they have kept their word.
It's also not common to hear this from a fashion brand but Tentree actually asks us to make fewer, more thoughtful purchases, and buying sustainably when we do. Nice work.
To wrap up
I love all that Tentree stands for and it's awesome that they are giving back to the planet by planting trees. Get your trees planted the next time you need some sustainable lifestyle clothes.
Read my easy sustainable fashion guide to help you make the right fashion choices.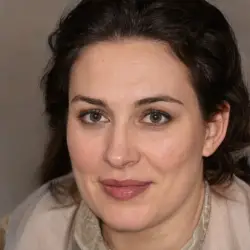 Latest posts by Sharon James
(see all)