Blue Canoe Organic is a small women-owned and run company who focuses on creating organic lifestyle clothing made in the USA.
They ship internationally and is also on Amazon.
About Blue Canoe
Blue Canoe was started by Laurie Dunlap in 1994 and she still runs the company. It's based in San Francisco and is women-owned and women-run. Girl power!
What is Blue Canoe's mission?
Blue Canoe wants to create organic clothing made in the USA that would fit the way women really live. They are committed to using the finest fabrics, manufacturing from start to finish in the USA and designing simple, sophisticated clothes that never go out of style.
What do Blue Canoe sell?
Blue Canoe's range of women's clothing include lifestyle clothes, yoga, lounge wear, business clothes and lingerie.
My favorite sustainable Blue Canoe buys
Blue Canoe's 100% organic cotton high cut panties are breathable and soft
This Blue Canoe Organic Cotton Wireless Yoga Bra is perfect for low impact activities
This pair of Blue Canoe Organic Cotton and Bamboo Pants are sublimely comfy
What is Blue Canoe doing to be sustainable?
Environmental Impact
Blue Canoe only uses organic cotton, organic bamboo and Tencel™
They also don't use any toxic chemicals
They only use non-toxic fiber-reactive dyes in their clothes. Fiber-reactive dyes use less water to produce, create less waste and is generally safer for us
Blue Canoe sources their fabric and manufactures their clothes in the USA. This keeps their transportation footprint small.
Labor Conditions
Blue Canoe only manufactures in the USA to support American communities and keep jobs local.
Animal Welfare
All Blue Canoe clothing is vegan (plant-based). They don't use animal products or petroleum-derived fabrics like polyester or nylon.
Transparency
As all their clothing is produced locally from start to finish, Blue Canoe can confidently say that they know where and how their clothes are made. They don't go into much details on their website but USA has high environmental and labor standards.
What certifications do Blue Canoe have?
Blue Canoe only uses Global Organic Textile Standards (GOTS) certified organic cotton and organic bamboo
Further reading: Organic cotton vs cotton: Why is organic cotton better?
Anything else you should know about Blue Canoe?
They also proudly claim that their clothes are almost 100% allergen-free. Many of their supporters are women with sensitivities and allergies. They only use organic fabric that was grown without pesticides and chemicals.
Only very few of their clothes contain latex and they are very clear about what materials their clothes are made of.
One of my misgivings about Blue Canoe is that most of the models (except one) on their website are white and slim. This doesn't demonstrate much inclusivity.
Another bug bear I have about Blue Canoe is that they are quite expensive. Having said that, they make their clothes in the USA and this does come with a much higher cost.
To wrap up
Blue Canoe is a vegan fashion brand that makes eco-friendly women's clothes. They are one of the few brands who can proudly proclaim that from fabric to finish, all their clothes are made in the USA.
Check out their range on Amazon.
If you haven't already, make sure you read my sustainable fashion guide to start you on your journey to making the right fashion choices.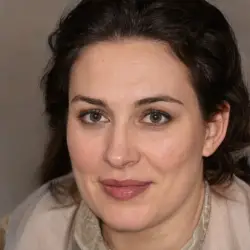 Latest posts by Sharon James
(see all)