Tencel is a brand name for the lyocell fiber made by the Lenzing Group. Tencel lyocell is made from the cellulose in eucalyptus wood pulp. It's environmentally friendly and sustainable. Tencel lyocell is also soft, silky smooth, strong, and breathable. It has many properties that make it a popular choice for clothing and other materials.
Let's take a deep dive:
What is Tencel lyocell?
Tencel lyocell is a fiber made from the pulp of eucalyptus trees that have been sustainably grown. The fiber is softer than cotton and smoother than silk. Plus, it is environmentally friendly.
Tencel lyocell fibers are versatile and can either be woven into pure Tencel lyocell fabric, or blended with many other fibers to form a Tencel blend. For example, you can find Tencel-merino blends, Tencel-cotton blends and even Tencel-polyester blends.
Eileen Fisher Tencel dress
What is Tencel lyocell made of?
Tencel lyocell is a type of rayon made from the cellulose from eucalyptus wood pulp. The pulp is dissolved with a low toxic solvent called N-methylmorpholine N-oxide (NMNO) of which 99% is recovered and recycled. What's more, the manufacturing process of Tencel lyocell produces no waste and uses renewable energy.
How is the raw material for Tencel lyocell sourced?
The raw materials for Tencel lyocell are sourced from sustainably managed forests using environmentally responsible processes. The eucalyptus forests are grown in Austria and are all FSC-certified forests.
How is Tencel lyocell made?
The eucalyptus wood pulp is mixed with a chemical solvent called NMNO. This dissolved mixture is then pushed through small holes in a spinneret nozzle to create fibers, which are then chemically treated before they're spun into thread and woven into fabric.
100% Tencel lyocell bed sheet
Are all lyocell the same?
Tencel is a trademarked fibre which must be differentiated from other lyocell blends that may not be as sustainable. A lyocell blend may contain synthetics which produce microplastics and are less environmentally friendly than pure lyocell itself.
While Tencel and lyocell are often used interchangeably, it's important to note that not all lyocell is created equal. In order for a fabric to be branded as Tencel, it must contain at least 30% Lenzing fibres. However, any fabric made from lyocell fibers can be called "lyocell", even if it doesn't use sustainable Tencel fibers.
So what's the difference? Well, aside from the percentage of Lenzing fibres in the fabric, there really isn't much difference between Tencel Lyocell and regular lyocell. They're both made from eucalyptus pulp, and they both have excellent environmental credentials. The only real difference is Tencel Lyocell is usually a little bit more expensive because of the extra steps in its production to reduce its carbon footprint.
Another big lyocell brand is Excel, made by a company called Birla.
How do I know I am buying Tencel brand of lyocell?
When you are looking to buy Tencel lyocell, it is important that you purchase from a reputable brand. Read the label and description of the garment. A brand can only claim its product is made from Tencel lyocell when it contains at least 30% original Tencel fibers.
If a brand describes its garment as made from lyocell instead of Tencel lyocell, it probably wasn't made from Tencel fibers by the Lenzing group.
Eileen Fisher Tencel bateau top
To wrap up
Tencel lyocell is a sustainable fabric made of eucalyptus wood pulp. It is soft, absorbent, and breathable, making it a great choice for clothing, bedding, and other home goods. Tencel lyocell is also biodegradable, so it can be easily disposed of at the end of its life cycle.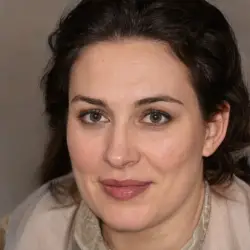 Latest posts by Sharon James
(see all)