Satva is a WOC-owned vegan fashion brand that makes affordable organic cotton activewear. They work directly with Indian organic cotton farmers, cutting out the middleman.
You  can find their GOTS and Fair Trade Certified clothing in their Amazon Store.
About Satva
Satva was born when it's founder Puja Barar got sick of  working in the fast fashion world. Born in India, she grew up wearing cotton clothing and knew it was infinitely better than synthetic fabric.
In 2012, Puja partnered with Suminter India Organics to launch Satva (which means pure in Sanskrit).
What is Satva's mission?
To create a symbiotic balance between people, planet, production, profits and social stewardship.
What do Satva sell?
Satva makes affordable organic cotton activewear clothing for both men and women. Their activewear is perfect for low impact activities and daily wear but are not designed for high performance sports.
My favorite sustainable Satva buys
Made out of 95% organic cotton, this lightweight Atman Bomber Jacket is great to keep you warm before and after your workout.
The lovely Bodhi Bra Top has a beautiful leaf design and is perfect as a yoga top.
These Hatha Leggings are made from 95% organic cotton and has hidden pockets!
What is Satva doing to be sustainable?
Environmental Impact
Satva only uses GOTS-certified organic cotton. In fact, they buy their own organic cotton seeds and supply these to their organic cotton farmers.
When they have to use synthetics, they use recycled polyester.
They only use non-toxic, plant based dyes. They don't use bleaches, sulfur and heavy metals in their clothing production.
Labor Conditions
They partner with Sumintra India Organics, an organic cotton production corporation in India, to work directly with cotton farmers.
Cutting out the middlemen enables their organic cotton farmers to earn 40% more than traditional cotton farmers.
All their clothes are made in Fair Trade Certified factories
Social
Resp
onsibility
A portion of proceeds are re-invested into improving the livelihood of local Indian communities
They launched Disha, an initiative to sponsor the education of young girls in villages where organic cotton is cultivated for Satva clothing.
They help sponsor livestock immunization and medical assistant livestock programs across 20 rural Indian villages.
Animal
W
elfa
re
Satva is a vegan fashion brand and doesn't use any animal products throughout its range of clothing.
Transparency
This is where Satva fails a little bit. They have all the usual spiel about their values and ethics etc. but don't go into details about what they are actually doing.
By keeping information general, there is no way of checking if they are really doing what they say they are doing. I'm not saying they are making things up, but it would be nice to know exactly which villages they are helping or what factories their clothes are made in.
What certifications do Satva have?
Their organic cotton is Global Organic Textile Standard (GOTS) certified
They make their clothes in Fair Trade certified factories in India
Anything else you should know about Satva?
It's ironic that Satva means pure in Sanskrit but none of their clothes (that I can find) are 100% organic cotton. While I understand that adding in Lycra is needed to improve stretch, whenever a synthetic fiber is blended into a piece of a clothing, it's not biodegradable anymore. I would love to see some 100% organic clothes from Satva.
To wrap up
Satva has the right principles and look like they are doing good things. Their range of affordable organic cotton activewear is worth checking out.
Visit the Satva store on Amazon.
Not sure how to choose sustainable clothes? Read my simple guide.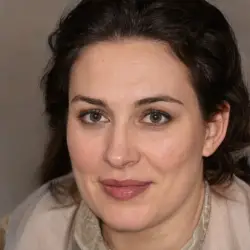 Latest posts by Sharon James
(see all)