I struggled with vaginal thrush throughout my teenage and young adult life, mostly because I didn't know better. I chose style over comfort, going for lacy polyester underwear that didn't breath and on hind-sight, was full of harmful chemicals.
It wasn't until I started wearing organic cotton underwear that my embarrassing thrush issue went away. And no wonder, my groin could breath at last!
But why organic? Wouldn't plain ole cotton do? Well, your groin area is the sweatiest, warmest part of your body. When you wear non-organic underwear, they are full of toxic chemicals. The warm humidity of your groin increases absorption of these chemicals by your sensitive skin.
With so many affordable organic underwear brands on the market, why put yourself at risk? Plus, wearing organic is better for the planet and for the people who are involved in making your clothes.
But beware. Some underwear brands might use organic fabric but dye their products with toxic dyes. Make sure your organic underwear is OEKO-TEX or GOTS-certified to contain no harmful chemicals.
These are my favorite organic underwear brands that are certified to be safe from toxins:
Majamas Earth is a really cool Chicago-based fashion brand who make their eco-friendly clothing in the United States. They are one of the few sustainable companies around who also make clothing in bold, daring prints. It's refreshing after all the neutrals associated with eco-friendliness. Their organic cotton underwear is GOTS-certified so you know it doesn't contain any harmful chemicals.
Read my detailed Majamas Earth Review.
Boody is an Australian brand whose core focus is on being environmentally-friendly and sustainable. Their underwear are backed by their Comfort Guarantee and 1% of all their online sales are donated to non-profits to help protect the environment. Their bamboo is Ecocert-certified to be organic. Look out for the OEKO-TEX certification to make sure you only buy the safest underwear!
Check out my detailed Boody review.
Pact is one of the more affordable eco-friendly fashion brands around. They only use fair-trade certified organic cotton and their organic cotton underwear is GOTS-certified so you know it is free of harmful chemicals.
Read more about Pact's story.
Check out Blue Canoe on Amazon 
Blue Canoe is a vegan fashion brand who makes all their clothing in the United States. They only use GOTS-certified organic cotton and organic bamboo in their underwear range.
Read my Blue Canoe Review.
Thinx is a cool company who is passionate about menstrual equity. They make period underwear to replace pads and tampons. One pair of Thinx underwear can hold up to 5 regular tampons' worth without leaking. All their underwear is OEKO-TEX certified for safety.
Speax is the sister brand of Thinx, specializing in incontinence underwear. Speax can hold up to 8 teaspoons of liquid and is odor-resistant and moisture-wicking. Again, all their products are OEKO-TEX certified.
Check out Danish Endurance on Amazon
Danish Endurance collaborates with Olympic athletes to design their range of clothing. Their underwear is made of organic cotton and is OEKO-TEX certified.
Check out TomboyX on Amazon
TomboyX makes gender-neutral underwear because they want underwear that fit who they are, not who others told them to be. Their organic cotton underwear is OEKO-TEX certified.
Further reading: 5 toxic fabrics to avoid and what to choose instead
To wrap up
It's wonderful to see so many organic underwear brands on the market with OEKO-TEX or GOTS certification. No matter what your underwear style is, you'll find an organic version that suits.
Not sure how to shop sustainably? Read my simple guide.
Quick links: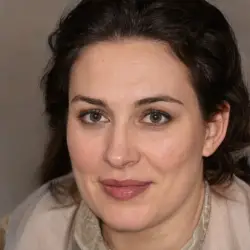 Latest posts by Sharon James
(see all)