Most moms are unaware that conventional nursing and maternity wear are chemical-laden.
While there's limited studies proving how much chemicals from clothes gets absorbed through our skins, it's not surprising that a small amount would.
I'm glad you realize how very important it is to limit a baby's exposure to harmful chemicals. Their immune system is still immature and their brains are just developing. Prolonged exposure to toxic chemicals can potentially affect them down the track.
Look for OEKO-TEX certified or GOTS-certified organic nursing bras to protect yourself and limit your baby's direct contact with toxins.
These are my favorite non-toxic nursing bras by eco-friendly maternity brands.
Best OEKO-TEX certified non-toxic nursing bras
Cake Maternity Croissant Nursing Bra
Cake Maternity is an award-winning Australian maternity brand who make sure that they not only take care of nursing moms, but of the environment as well. All their nursing bras and tops are OEKO-TEX certified. Check out the Cake Maternity Amazon store.

 BRAVADO! Designs Body Silk Seamless Nursing Bra
BRAVADO! Designs make their bras to last. They know your nursing bra will be the most worn item throughout your breastfeeding journey so they put their nursing bras through more than 50 performance tests to ensure it lasts. Their whole maternity range is OEKO-TEX certified. Check out the BRAVADO! Designs Amazon store.
Boob Design's entire maternity collection is made from sustainable fabric that can be traced from fiber to final product. They have a range of luxurious nursing bras made of organic cotton, lyocell and even organic merino wool! Check out the Boob Amazon store.
Blue Canoe Organic Cotton Nursing Bra
Blue Canoe is a vegan fashion brand that makes eco-friendly nursing bras. They only use GOTs-certified organic cotton, organic bamboo and Tencel in their clothes. They are also one of the few brands who can proudly proclaim that from fabric to finish, all their nursing bras are made in the USA. Check out more of their nursing bra options. Read my detailed Blue Canoe review.
Further reading: Organic cotton vs cotton: Why is organic cotton better?
Majamas Organic Padded Daily Bra
Most of Majamas Earth's fabric is sourced from L.A, California where environmental standards are the highest in the world. All their organic cotton is GOTs-certified. I love their vibe and positive energy. Check out the Majamas Amazon store. It's pretty cool.
Read my detailed review of Majamas Earth.
Benefits of non-toxic nursing bras and tops
gentler on your skin, especially if you are eczema-prone or have sensitive skin
reduces the risk of further weakening your immune system
gentler on baby's skin, especially if they have sensitive skin
limit baby's immature immune system and developing brain to toxic chemicals
it's better for the environment
it's safer for the workers producing your clothes
Looking for non-toxic underwear as well? Read 8 of the best organic underwear brands that are certified to be safe.
What does Standard 100 OEKO-TEX-certified mean?
When a nursing bra or top carries the Standard 100 label OEKO-TEX label, you can be certain that every component has been tested for harmful substances by an independent OEKO-TEX partner institute. This includes every part of the item from the fabric to hooks, thread and buttons. When a piece of clothing passes OEKO-TEX testing, we know it doesn't carry any harmful chemicals that can affect our health.
What does GOTS-certified mean?
GOTS stands for Global Organic Textile Standard. If an item is GOTS-certified, you can be rest assured that no toxic bleaches, dyes and other chemicals are used. To obtain the GOTS organic label, a product must contain > 95% organic fiber and not be treated with any toxic substances.
Further reading: 5 most toxic fabrics to avoid and what to wear instead
To wrap up
It can be hard choosing the right nursing bras for you but you can't go wrong by choosing non-toxic OEKO-TEX or GOTS-certified nursing bras, especially if they are made by eco-friendly ethical brands.
Quick links: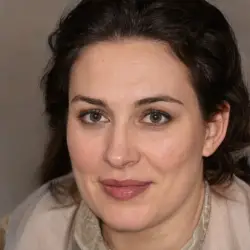 Latest posts by Sharon James
(see all)