You don't appreciate healthy private parts until you run into trouble with bacterial infections or thrush. I had ongoing issues with vaginal thrush for years until I came to my senses and prioritized breathability over style. Now I'm extraordinarily picky when it comes to underwear.
Along with other natural breathable fabric like organic cotton, bamboo viscose and linen, I'm glad to say Tencel™ underwear is on my list of approved underwear.
I'll tell you why Tencel™ is the perfect fabric for underwear.
Why is Tencel™ a good fabric for underwear?
It's breathable, reducing sweat and therefore bad odors and thrush
It's lightweight – who wants heavy underwear?
Tencel™ is reportedly 50% more absorbent than cotton
It dries easily – definitely a must-have for trips
Tencel™ looks silky and luxurious, making it a great date night lingerie option as well
It's durable – if like me, you find yourself throwing out your cotton underwear within a few months because there are holes in them, then you should try Tencel™ underwear
It's hypo-allergenic – so if you suffer from eczema or have sensitive skin, Tencel™ underwear is for you
You hope you'll never be in a fire, but if you are, Tencel underwear doesn't melt at high temperatures.
Is Tencel™ underwear safe to wear?
When it comes to whether underwear is safe, I have 2 big questions:
Does Tencel™ underwear prevent bacterial infections and vaginal thrush?
Yes, due to the fact that is is super absorbent, it keeps your private area dry. And we all know this reduces our chances of having bacterial infections or thrush.
Does Tencel™ underwear contain harmful chemicals?
Vaginal and vulval skin is sensitive and thin, absorbing harmful chemicals easily. Most of us wear underwear 24/7. The last thing we want is toxic dyes or chemically-treated fabric in such close proximity to our groin.
Tencel™ fabric is OEKO-TEX certified to be free from harmful chemicals. Yeay!
But it's important to know if the brand you are buying from uses toxic dyes to dye their underwear.
Is lyocell good for underwear?
Yes, lyocell is almost as good as Tencel™ for underwear. Tencel™ lyocell is a specific brand of lyocell that is produced by the Lenzing Group in Austria. What makes Tencel™ better than generic lyocell is that Tencel™ is produced sustainably and is OEKO-TEX certified to be safe.
Is modal good for underwear?
Modal and lyocell are very similar. The main differences for you is modal feels softer and is a thinner fabric. It's also generally cheaper than lyocell. The Lenzing group produces both Tencel™ lyocell and Tencel™ modal fabric.
Again, Tencel™ modal is better than generic modal due to its sustainable production and OEKO-TEX certification.
Are there any negatives to Tencel™ underwear?
The main issues I have with Tencel™ underwear is that it can be pricey and there are limited style options.
My favorite Tencel™ underwear brands on Amazon
Jockey is an ethical underwear brand striving towards better sustainability and eco-friendly underwear. They have a range of Tencel™ panties that are ultra-comfy and exceptionally affordable.
Check out the Jockey Store on Amazon.
Hanky Panky is famous for their comfy sexy underwear and are obsessed about color. Other than the Tencel™ modal Brazilian panties above, they also have Tencel™ boyshorts and thongs. All their underwear are made in U.S.A.
Check out the Hanky Panky Store on Amazon.
 
Only Hearts is a U.S based underwear brand that is striving to make sustainable lingerie. Their underwear is made in New York using local, deadstock, organic, recycled, and certified made in green fabric including Tencel™ lyocell.
Check out the Only Hearts Amazon store.
This one is a bit left field but definitely worth mentioning. Hareine Hanji is a Korean brand with a range of Tencel™ menstrual / incontinence underwear. It's the only Tencel™ period underwear I've seen so far.
Check out more Hareine Hanji underwear on Amazon.
I need to mention AnnaPS as well. AnnaPS was founded by people with Type 1 diabetes in Sweden. They make clothes and underwear with pockets to carry insulin pumps. Their underwear is made of Tencel™ in the EU and allows you to discreetly hide your pump and wear whatever clothes you like.
Check out the AnnaPS Amazon store.
To wrap up
Tencel™ is the perfect fabric for underwear – breathable., comfortable, safe and durable. Once you go Tencel™, you will never go back to your old undies.
Quick links: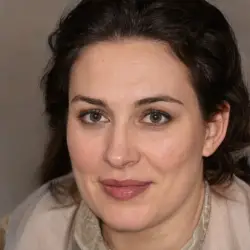 Latest posts by Sharon James
(see all)