If you're asking this question, welcome to the anti-pill society. My heart aches everytime another new dress has to be relegated to 'home wear' because there's too many fuzz balls for me to nip off. Unfortunately, fabric pilling is as common and as annoying as dandruff. Can the luxurious and long-lasting Tencel lyocell fabric rise above this snag?
Those who wear Tencel often find that it becomes more susceptible to pilling as the fibers wear down. The best way to keep Tencel clothes looking new is by washing less often, line-drying, and scrupulously avoiding any contact with abrasive surfaces.
Does Tencel lyocell and modal fabric pill?
Pilling can happen with most fabrics but some are more resistant to pilling than others. Tencel modal is known to be pill-resistant due to the way the fabric is made. Unfortunately, pure Tencel lyocell fabric can pill quite easily.
This is a shame because Tencel clothes are not cheap and they are otherwise pretty durable. Surprisingly, a study comparing Tencel, bamboo and cotton socks found that Tencel socks were more resistant to pilling and abrasion. 
We'll take a deep dive into why Tencel lyocell is prone to pilling and what you can do to prevent it.
Why does pilling happen?
A piece of cloth is made up of many fibers, intertwined and weaved together. These fibers can be long or short in length.
When fibers are short, there are more tiny ends that can get tangled and create pills. Wearing, washing and machine-drying your clothes will also cause mechanical abrasion that can break weaker fibers on the surface. These threads can clump together to form visible pills (or lint balls).
Fabric shaver anyone?
Why is Tencel fabric prone to pilling?
By virtue of how it is made, Tencel fibers have a highly crystalline structure and weak links between the crystallites.
This is fine when it's dry, but when Tencel lyocell fabric is wet, the fibers absorb moisture very easily and swell up. When swollen, parts of the fiber easily break off and tangle together to form pills on the surface of your clothes.
The tendency of Tencel lyocell to fibrillate has actually been put to good use. The fabric can be processed under set conditions to control the amount and length of fibrillation to achieve a peach skin appearance and feel.
On the other hand, uncontrolled fibrillation while in the wash will eventually lead to pilling.
Check it out on Amazon
How do you keep Tencel from pilling?
All is not lost. There is plenty you can do to take care of your luxurious Tencel clothing. Here are some quick tips:
Wash it less often. Tencel fabric has anti-bacterial properties and doesn't stink as quickly as other clothes so you can probably wear it a few times before washing
When you wash your Tencel clothing, turn it inside out so there is less abrasion on the outside surface. That way you'll get lint on the inside surface of your garment instead.
If possible, hand wash your clothes. Even the gentlest machine wash will not be as tender as your loving hand-washing.
Washing with an enzyme-based laundry detergent might help eat away at some of the surface micro-fibers, preventing pilling in the long run.
Never put Tencel clothing in a dryer.
Avoid harsh detergents and bleaches so the Tencel fibers don't get damaged.
On that note, avoid hot water and hot ironing as well.
You could try a lint shaver but becareful not to shave too much off.
It's hard to do, but try to avoid abrasions and sitting on rough surfaces when you're wearing your Tencel clothes.
Buy Tencel-merino instead of pure Tencel. Merino wool doesn't pill as much because of its long fibers and the blend of merino wool and Tencel makes it less likely to pill.
This Eileen Fisher Tencel-merino wrap cardi drapes beautifully and is more durable than 100% Tencel cardigans:
Check out my article on the face off between Tencel and merino wool. 
To wrap up
Even though Tencel pills easily, if you take care of your Tencel clothing well, it will still last you a long time. If you follow these simple tips, your Tencel will continue looking beautiful for years to come.
Check out my article on how to care for your Tencel clothing.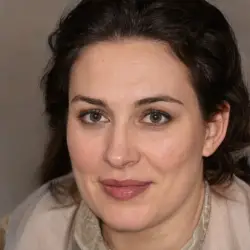 Latest posts by Sharon James
(see all)