With so many options for fabrics, it can be difficult to decide which will work best for you. Merino wool, made of wool fibers from Merino sheep, and Tencel lyocell, a semi-synthetic fiber made from wood pulp, are two very popular materials used in the production of clothing. This article will compare the two and help you decide which is better for you.
Both Tencel and merino clothes are eco-friendly and comfortable. However, Tencel is better for summer wear while merino is more insulating. The Tencel-merino blend combines the best properties of both fibers to form a new category of athleisure clothing that can be worn year-round. 
Let's take a deep dive:
What are the similarities between Tencel lyocell and merino wool?
Tencel and merino are two very different fibers but share many of the same properties:
Both fabrics feel soft and luxurious but Tencel feels silkier and merino is warmer and cosier.
Even though they can be made into heavy weight fabric, clothes made from both fibers tend to be lightweight.
Both are high quality fibers that are environmentally friendly.
As Tencel and merino are naturally sourced, both are biodegradable and compostable within months.
Both are great thermo-regulators. They keep wearers cool and dry in summer, warm and dry in winter.
Both fabrics are moisture-wicking but Tencel lyocell wicks sweat three times faster than merino does.
They are also both very absorbent and breathable.
But not stretchy. Most Tencel and merino are non-stretchy fibers and the clothes are often blended with elastane for stretch.
Tencel lyocell
Tencel and merino both don't wrinkle easily and make excellent travel companions.
Both are anti-static.
They are both itch-free! Yeay!
Both are also hypo-allergenic and make great choices for anyone with sensitive skin or allergies.
Both are anti-bacterial. The natural lanolin in the merino wool repels bacteria and Tencel's properties discourages baterial growth.
Because of this, both fibers are anti-odor and can be worn multiple times before needing a wash.
Unfortunately, both can also be expensive.
Merino wool
What are the differences between Tencel lyocell and merino wool?
Tencel is a semi-synthetic fiber made by putting wood pulp through chemical and mechanical processes. On the other hand, merino wool is sourced directly from shearing merino sheep.
As Tencel is sourced from the eucalyptus tree, it's considered a vegan fabric. Merino wool is most certainly not vegan.
Tencel feels cool on the skin whereas merino feels warmer and provides more warmth and insulation in winter.
Merino is more durable and is more resistant to pilling. Tencel pills easily and doesn't last as long.
Tencel is quick-drying but Merino wool takes its time.
Merino wool is recyclable but Tencel can't be recycled as yet.
| | |
| --- | --- |
| Tencel lyocell | Merino wool |
| vegan | not vegan |
| sourced from wood pulp | made from sheep wool |
| semi-synthetic fiber | natural fiber |
| pills easily | pill-resistant |
| less durable | more durable |
| quick-dry | doesn't dry quickly at all |
| feels cool to the skin | feels warm to the skin |
| not recyclable | recyclable |
| has a silky sheen | looks matte |
Is Tencel or merino more eco-friendly?
With all the pressure to go green nowadays, it's hard to know what is actually environmentally friendly and what is a marketing ploy. Both Tencel lyocell and merino wool are considered eco-friendly fibers but they are not perfect.
Tencel lyocell goes through chemical processes and uses a lot of energy to make. Lenzing (the company that makes Tencel) counteracts this by recycling 99% of the chemicals used and garnering solar power for their Tencel factories.
Merino wool on the other hand, requires raising sheep that takes up land and precious resources. Many sheep farmers still perform a cruel procedure called mule-sling, removing the wooly skin near the anus of the sheep, to prevent blowfly infestations. There is increasing public pressure to stop this practice and ethical wool is becoming more commonplace every year.
Weighing up the pros and cons of both fibers, Tencel lyocell is the more eco-friendly of the two. But merino wool has a lot of potential. The wool industry just needs to clean up more. 
Australian merino sheep continue to undergo mulesling as there isn't a better alternative
When do you choose Tencel over merino wool?
I prefer Tencel over merino for summer wear as Tencel feels cool on the skin and is three times more moisture-wicking than merino.
Tencel also has a silky sheen to it and make great luxe-looking clothes for fancy dinners.
When do you choose merino wool over Tencel?
In the winter, merino wool wins hands down as it retains heat better. Tencel can also be a good choice for winter but is usually worn as a base layer.
Due to it's tendency to pill, Tencel is not a good choice for activewear and rough activities. Choose merino for activewear. 
Check it out on Amazon
Is there a need to choose?
Both Tencel and merino are amazing fibers with many benefits. Wouldn't it be great if the two could be combined so you don't have to choose?
Enter Tencel-merino. Tencel is the ideal blending partner for merino wool. The combination of the two bears a new super fabric that is cooling, soft, breathable, moisture-wicking, anti-microbial and anti-itch. More importantly, it is resistant to pilling and therefore, more durable.
Tencel-merino performance wear is now a whole new category in athleisure clothing.
This Icebreaker Cool-lite Sphere T-shirt is made of Tencel and merino wool. It will keep you warm and dry in winter, cool and dry in summer. 
To wrap up
Tencel and merino wool are both high quality material, but each has its own benefits. If you can't decide between the two, give Tencel-merino blend a go.
Check out the best plus size Tencel lyocell clothing on Amazon.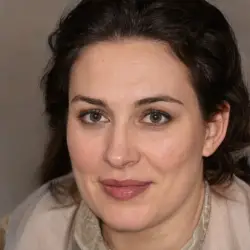 Latest posts by Sharon James
(see all)