Tencel has become an increasingly popular fabric due to its high performance in absorbing moisture, its softness, and it's durability. However, many people have been concerned that their Tencel clothes shrunk after being washed. I decided to investigate what the truth was behind these claims. What I found was interesting but not surprising.
Tencel does not shrink when it is washed in cold water and dried away from direct sunlight. However, it will shrink if you wash it in hot water or tumble dry your clothing in the dryer.
Let's dive in:
Does Tencel shrink in cold water?
Thankfully, Tencel does not shrink in cold water. Unlike many high-end fabrics like silk and wool, Tencel can be hand or machine-washed. The only caveat is that you should machine-wash it on a gentle cycle with cold water. Then, lay the piece of Tencel clothing flat to dry.
While Tencel does not typically shrink after a cold wash, it is still important to treat it gently to make sure that there are no snags or tears.
The Laundress Delicate Wash Detergent is safe and gentle for your Tencel clothing:
Does Tencel shrink in hot water?
Tencel is known for its durability but this doesn't mean you can rough-use it and wash it as you like. You'll still need to follow manufacturer's instructions on how to care for your garment.
All Tencel clothing will come with a tag that says 'no hot wash'. This is because heat is Tencel's enemy number one.
When you wash Tencel clothing in hot water, it will destroy the fabric and shrink it.
Will Tencel shrink in the dryer?
The preferred method to dry Tencel clothing is to hang it on a line or clothes rack, away from direct sunlight.
When you dry clothing made of Tencel in the dryer, three things things happen:
It shrinks
Its shape gets distorted.
The fiber strands break, causing pilling.
Therefore, it's obvious drying Tencel clothing in the dryer is a definite no-no.
Use this stackable drying rack for your Tencel sweaters so they don't go out of shape:
How much does Tencel shrink?
Tencel clothing can shrink 3-5% in the first wash, but will resist shrinkage after.
However, if you wash Tencel in hot water or tumble it in the dryer, it will shrink further. How much your Tencel top will shrink in this situation is anyone's guess as it depends on the type of weave.
How to shrink Tencel
If for some unfathomable reason, you desperately want to shrink your Tencel garment, there is a way. Soak it overnight, then wash it in a hot cycle followed by drying it in a hot dryer.
Since you're only supposed to gently wash Tencel in cold water, it will shrink.
The fabric will also get damaged. Heat can break the Tencel fiber strands and cause pilling. Your buttery soft top will be soft no more but will be scratchy and rough instead.
The other worry is that it will shrink but the shape will become distorted.
The way I see it, there is no safe way to shrink Tencel clothing at home. If your new top is too big, you're better off returning it or exchanging it for a smaller one.
To wrap up
If you care for Tencel fabric properly, it will not shrink. However, if you wash it in hot water or heat-dry it, not only will it shrink, but the material will get damaged.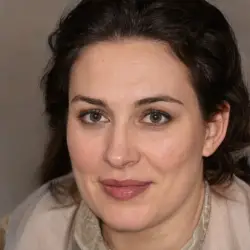 Latest posts by Sharon James
(see all)