Yes, prAna is making good progress towards being sustainable and ethical. They use lots of sustainable fabrics made in regulated factories overseas. Their clothes are known for being durable and comfortable.
They ship worldwide (for a fee) and is also on Amazon. Just be aware of what you choose as many of their clothes are still made from unsustainable fabrics and blended fibers which can't break down.
About prAna
PrAna was started in Carlsbad, California in 1992. They started off with yoga and climbing gear but now make a range of exercise and casual clothing. PrAna had humble beginnings but is now owned by a big corporation, Columbia Sportswear Company.
What is prAna's mission?
To create clothing for positive change.
My favorite sustainable prAna buys
PrAna's Narcisso Sweater is made of 100% Tencel® modal
PrAna's Sugar Beach Sweater is made of 100% organic cotton
You can wear prAna's 100% TENCEL® Lyocell Doryan Dress as a dress or a long shirt. Did you know Tencel™ lyocell is one of the only sustainable man-made fabrics around today?
What are prAna's goals?
For 100% of their products to be made in a Fair Trade Certified factory by 2028
To completely eliminate plastic from packaging by 2021
To completely stop the use of materials from ancient and endangered forests by 2022
To stop using virgin forest fibers by 2025
For 100% of fabric and material used to be Bluesigned certified by 2024
What is Prana doing to be sustainable?
Environmental impact
In 2021, 17% of PrAna's spring styles are made with responsible forest fibers, 57% of which are TENCEL® Lyocell and  43% of which are TENCEL® Modal.  53% of their 2021 spring styles also contain recycled materials; 28% of which are recycled nylon (ECONYL®) and  71% of which are recycled polyester (REPREVE®). 24% of their wool styles were made with recycled wool.
As of 2015, prAna clothes were 100% free of viscose and generic rayon
As of 2018, they have been using 100% organic cotton
Plastic-free packaging
Labour conditions
PrAna's clothes are made overseas in developing countries. Some of these factories are certified Fair Trade while others are being regularly monitored (so they say) for worker safety and health.
Animal welfare
PrAna uses Responsible Down Standard (RDS)-certified down. This standard protects geese and ducks that provide down and feathers for our warmers.
Transparency
PrAna claim they can trace their fabric from farm to end product. They have a list of suppliers and factories on their website that you can download. Some of the factories are certified fair trade while others are regularly monitored.
What certifications does prAna have?
Bluesign® certified for 22% of their 2021 styles – meaning they have had their production processes and material components assessed and optimized for sustainability. This doesn't mean they are 100% sustainable. At the moment, they only need to have at least 90% Bluesign® approved textiles and 30% Bluesign® approved accessories to be Bluesign® certified.
Forest Stewardship Council Certification (FSC) meaning the fabric fibers used can only come from responsibly managed forests that provide environmental, social and economic benefits for people and planet.
Global Organic Textile Standard (GOTS) and Organic Content Standard(OCS) certified organic cotton.
Fair Trade Certified organic cotton to go the extra mile with their organic cotton fabric
Further reading: Organic cotton vs cotton: Why is organic cotton better?
Is prAna clothing good quality?
Yes they last a long time and are super comfy.
Anything else you should know about prAna?
Many of their products are still made using non-sustainable fabrics and some outfits are made with a blend of sustainable fibers and non-sustainable fibers. An example of this is their Buxton Jean which is made up of 86% organic cotton, 13% polyester and 1% Lycra. Remember we don't have the technology to separate natural from synthetic fibers yet so in essence this pair of jeans is not eco-friendly.
To wrap up
PrAna has a long way to go when it comes to sustainable practices but they have made a good start and they are transparent with how much more work they need to do. They deserve some support. Just be careful that you only choose their sustainable products.
Read my simple guide on sustainable fashion to make choosing the right clothes easier.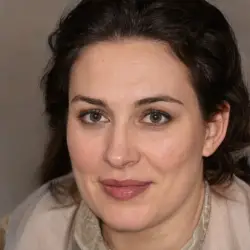 Latest posts by Sharon James
(see all)