Tencel is a fabric made from wood pulp. It is soft, breathable, and absorbent. But when it comes to waterproof materials, Tencel is not typically thought of as a top contender.
This is because Tencel is not naturally water resistant and does not have any water repellant features. However, Tencel can be treated with a water repellent finish to make it more water resistant, but it is still not waterproof. This means that you will be protected if it's only a little drizzle but if you get caught in a downpour, you will be drenched.
Let's take a deep dive:
Tencel is not waterproof and that's good
There are a lot of reasons to love Tencel: it's made from renewable resources, it's biodegradable, and it's environmentally friendly. But one of the best things about Tencel is that it's not waterproof.
Most waterproof materials are made from plastic, which is not only bad for the environment but also for your health. Plasticizers, the chemicals used to make plastic water resistant, can leach out of the fabric and into your skin.
Why is Tencel not waterproof?
There are many reasons why Tencel is not waterproof. To start with, Tencel is made of natural fibers, which makes it porous and absorbent. Tencel is also moisture-wicking. Both these properties make it an awesome choice for hot and humid weathers. Waterproofed materials usually trap sweat and moisture.
Unless Tencel is treated with a waterproofing agent, there are lots of space between its fibers. The fabric itself is not very dense, so liquid can easily seep through it.
100% Tencel bedsheets are amazingly cool and breathable in summer:
Check it out on Amazon
Why would you waterproof Tencel anyway?
Tencel has many awesome properties and make great apparel and home furnishings. While you probably don't need water repellent shirts, you would usually prefer your carpets, couches, mattress covers and bed protectors to be water-resistant.
And if you are wearing a Tencel t-shirt for a camping trip or a hike, a bit of water-proofing wouldn't go astray.
How to waterproof Tencel?
Waterproofing Tencel is a process that is necessary to protect the fabric from water damage. There are a few different ways to waterproof Tencel, but all of them involve using a water repellent product. The most effective way to waterproof Tencel is to use a product that is specifically designed for this fabric. Applying the repellent correctly will help keep the fabric looking and feeling great for many years.
You can apply a waterproofing agent to the fabric before you wear it. You can also buy waterproof Tencel clothing, or treat existing pieces with a waterproofing spray or solution. Whichever method you choose, it's important to make sure that the treatment is effective and will keep your clothes dry in all weather conditions.
Is there an environmentally friendly way to waterproof Tencel?
Technology is fast evolving and there are already quite a few waterproof non-plastic materials in testing. However, there is no naturally waterproof Tencel fabric yet.
However, there are a few environmentally friendly ways to waterproof Tencel. One is to use a beeswax to seal your fabric. Heat a bar of natural beeswax. Once its soft, rub the beeswax into your clean and dry Tencel fabric. Once completely coated, heat the fabric to make sure the wax mets into it. Then leave your fabric to dry for at least 24 hours. Bear in mind that beeswax may change the color of your fabric.
Another is to use a linseed oil. Paint the oil on and use plenty of oil so it really saturates the fabric. Then let it dry for 24 hours. You might need a second coat.
If all that sounds like too much work, you could use this Nanoman Water Repellent Spray. It uses nano-technology and is OEKO-TEX certified to be safe from harmful chemicals.
Check it out on Amazon
Bear in mind that none of these methods will actually give your Tencel fabric permanent water-resistant properties. In fact, they wear out pretty quickly. If you need waterproofed fabric, you are better off buying one that is already water-proof or water-resistant.
To wrap up
In conclusion, tencel is not waterproof. While treating it will give Tencel some water resistant properties, it is not enough to keep you dry in a downpour.
You might also be interested in: Is Tencel stain resistant?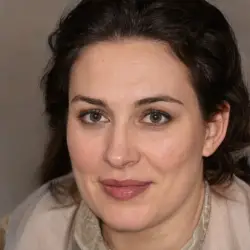 Latest posts by Sharon James
(see all)