When you're choosing materials for clothing, bedding, or furniture, I'm sure some of the questions going through your mind is how easily it stains and how easy it is to get stains out of. After all, we moms live in a world that requires constant cleaning and stains are an everyday occurrence.
Tencel is a popular eco-friendly fiber that weaves into fabrics to create the softest and most luxurious garments imaginable.
But can it stand up to stains as well as other fabrics?
Tencel does not have natural stain-resistant properties. In fact, Tencel fabric stains very easily. If you're not careful, the stain can set in permanently. Some people use fabric protectors to make their Tencel clothing stain-resistant. However, these contain toxic chemicals and are not recommended.
Does Tencel stain easily?
Tencel has many great qualities but it is not known for being stain resistant. Tencel fabric can actually stain very easily and if you're not careful, the stain can set right in and make itself a permanent home on your Tencel top.
You need to be careful when you're wearing your favorite Tencel dress. Prevention is definitely better than cure when it comes to spills and drips.
But what do you do if your son attacked you with chocolate-covered fingers?
Do stains come out of Tencel?
The longer stains have to soak into the fiber core, the harder it will be to remove without causing damage.
I have 3 words for you:
Treat stains now.
To have the best chance of saving your Tencel top, you need to get the stain out as soon as it happens.
Even then, stubborn stains from wine, coffee, tomato sauce or chocolate might still leave a residue.
Use The Laundress New York Stain Solution to pre-treat and wash off tannin-based stains like coffee, tea, ink, blood, urine or juice:
Check it out on Amazon
How do you get stains out of Tencel?
With care and proper laundering, Tencel fabric can last for years. However, what happens when your favorite Tencel garment gets stained?
Getting stains out of a piece of Tencel clothing is very much the same as getting stains out of other types of fabrics and also depends on what type of stain you're trying to get rid of.
Blot off as much of the stain as you possibly can the moment it happens. Don't rub at it as that will only push the stain further into the fiber and spread it out.
Then, pre-treat with The Laundress Stain Solution if it's a tannin-based stain. If it's an oil-based stain like makeup, grease or sweat stains, used The Laundress Wash & Stain Bar. Soak for at least 30 minutes.
Then, wash the stained area by hand. Use your hands to gently rub the fabric together under cold running water.
Don't use hot water as it could damage the Tencel fibers.
Stain removers and bleach can be used on the stain. However, you run the risk of fading the fabric color as well.
How to make Tencel stain resistant?
Unfortunately, as Tencel is not naturally stain-resistant like some types of polyester and nylon, the only way to make it stain-resistant is to use fabric and clothing stain protectors.
Scotchgard Fabric Protector is one the most popular ways to do-it-yourself at home.
Unfortunately, Scotchgard and other fabric protectors are chock full of harmful chemicals.
A green protectant called Vectra, is similar to Scotchgard but is made with gentler ingredients. I wouldn't say its entirely safe for us or for the environment, but it's certainly safer and cleaner:
To wrap up
Unfortunately, Tencel fibers take up stains very easily. Clean a stain as soon as it happens but be gentle so you don't damage the fibers. While you can make your Tencel top stain resistant, for your health's sake, it's better to just take the risk with stains.
You might also be interested to know if Tencel is waterproof.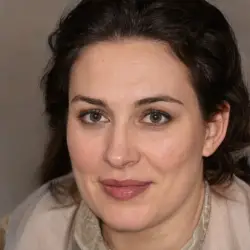 Latest posts by Sharon James
(see all)