Tencel is a fabric that has been touted as the most technologically advanced material on the market. Lenzing, the manufacturer of Tencel, claim that it can help maintain your body's natural temperature and rapidly wick away sweat, making it perfect for exercise enthusiasts. It's not surprising that sportswear brands are increasingly using Tencel in their activewear.
But is Tencel really moisture wicking? And so what if it is?
Tencel is highly moisture-wicking, absorbing up to 20% of water at 90% humidity. It is also one of the few moisture-wicking fabrics that is also breathable, allowing air to pass through freely. This makes it a great choice year-round, especially for hot and humid summer days. 
This article will explore the moisture wicking properties of Tencel and why it's important. We'll also dive into how Tencel compares to other moisture-wicking fabrics.
Is Tencel good for hot humid weather?
Unless you're trekking the Sahara, you don't want sweat trapped in your clothes. Sweat often means yellow armpit stains and embarrassing body odor.
Tencel can absorb 20% water at 90% humidity. But Tencel doesn't stop at just absorbing your sweat. It then wicks it to the opposite surface and lets the moisture evaporate quickly.
An added bonus? Tencel also feels silky soft, is anti-bacterial and anti-odor!
All in all, perfect hot humid weather wear.
You wouldn't be able to wear this long-sleeved shirt at the peak of summer if it wasn't made of 100% Tencel lyocell:
Does Tencel show sweat marks?
Tencel is not only moisture wicking but allows air to pass through freely. These qualities significantly reduces your chances of showing embarrassing sweat stains.
But there are times when it will show sweat stains.
There is only so much sweat that Tencel can absorb and wick. When the weather is too humid and you're sweating way too much, your Tencel top will take longer to dry. This is when sweat patches start forming, especially around the armpits and back of your neck.
How does Tencel compare to other popular fabrics?
Cotton absorbs 24-27 times its weight in water but doesn't dry quickly. Polyester only absorbs 0.4% of its weight in water but moisture evaporates quickly from its surface.
In contrast, Tencel absorbs up to 20% of water at 90% humidity, which is roughly the same water vapor absorption capacity as wool. However, Tencel dries three times faster than Merino wool.
Interested to know how to choose between Tencel and merino? Read this article.
Which Tencel blend fabrics are moisture-wicking?
Tencel-merino is the new kid on the block in sportswear, and already overtaking traditional polyester sportswear as the best fabric for activewear. Combining Tencel and merino wool makes for a fabric that wicks 3 times faster than pure merino wool, perfect for sweaty workouts and high humidity climates.
This Icebreaker Cool-lite Sphere T-shirt is made of Tencel/merino blend and can be worn by itself in summer or as a base layer in cooler weather:
Now that you know how amazingly moisture wicking Tencel is, you're probably wondering how you can use this to your advantage.
Benefits of wearing moisture-wicking material
More people are opting for moisture wicking material not only when exercising but also to wear daily, especially in summer. It's not surprising when you see the long list of benefits of moisutre-wicking fabrics:
You can stay cool and dry even when you're working up a sweat.
Your shirt won't show sweat marks
Your top will dry fast even when you were just heavily sweating a minute ago.
Moisture-wicking fabric cools your body faster than moisture-absorbing fabrics.
Wicking fabrics will dry faster when washed, making them great travel clothes.
It's a great way to keep cool in summer
Breathable moisture-wicking fabric like Tencel and merino wool prevents body odors
Supersoft Jockey briefs are made of modal and come in packs of 3:
Moisture wicking fabrics explained
Moisture wicking material has the ability to absorb sweat and then quickly allows it to evaporate, which cools you off and keeps you dry. By what black magic does this happen?
Remember when you were a kid in science class? Your teacher fills two glasses with water, adds food coloring, and dips a folded paper towel, one side in each glass. The colored water will quickly climb up the paper towel via capillary action.
Wicking fabrics pull moisture and sweat away from your skin by exactly the same way. The only difference is when your sweat reaches the outside of the fabric it can evaporate quickly.
Some amount of moisture-wicking occurs naturally in fabric like Tencel and merino. But some fashion brands engineer the structure of the yarn in their fabrics to be more moisture-wicking by applying chemical treatments.
What is the difference between moisture wicking and breathable?
Moisture-wicking and breathable are two fabric qualities that are critical to our comfort when we are hot and sweating. In fact, we keep hearing the two terms mentioned together, especially for activewear. But there are important differences that you should be aware of:
Moisture-wicking fabrics pull sweat away from your body so it can evaporate.
Breathable fabrics on the other hand, allow air to pass through freely. This in turn, helps your sweat to evaporate faster.
'Moisture wicking' and 'breathable' might sound like the same thing to you, and both can keep you cool and dry when you're just taking a morning walk in the cool breeze.
But when you're exercising at the peak of summer and sweating profusely, moisture wicking fabrics continue to keep you dry while breathable fabrics will be soaking wet.
Cotton, rayon, and linen are examples of breathable fabrics that are not moisture wicking at all.
Polyester, polypropylene can be moisture-wicking but doesn't breath.
Fortunately, there are moisture wicking fabrics that are also breathable. Merino wool, bamboo, Tencel lyocell and Tencel modal are some popular examples.
These Tencel joggers are not only comfy but super affordable:
To wrap up
Tencel is a highly moisture-wicking fiber. This makes it a great choice year-round, but especially for humid summer days. If you sweat more than most, Tencel is the fabric for you.
The ability to absorb moisture and wick it away from your body goes hand in hand. Read about Tencel's superior absorption abilities.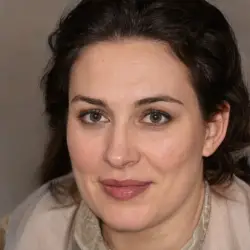 Latest posts by Sharon James
(see all)