Tencel is a line of eco-friendly textiles made from natural, renewable resources. Tencel fiber has many great qualities and Lenzing (the company that manufactures Tencel) is coming up with newer, improved versions of  Tencel at dizzying speed. In the last few years, they have added Tencel Luxe, Matte Tencel, Tencel Indigo and many others to their line up.
All these qualities make Tencel a versatile fiber that can be used for any kind of clothing, from underwear to outerwear. Tencel is even used in materials for the home and can be found in bed linen, towels, tablecloths and even carpets.
Read on for the juicy details:
Coats and jackets
Many consumers are drawn to Tencel jackets and coats because of their softness, breathability, and sustainability.
Unlike traditional wool and cotton blazers, Tencel jackets are lighter, drape better and are easier to care for. This makes it an investment piece that is worth considering if you want to buy a quality coat.
The only disadvantage is that Tencel outerwear are not warm enough nor are they cozy enough for winter. They are only meant for autumn wear.
This light-weight Levi's Tencel military jacket will keep you warm on cool days:
Check it out on Amazon
Clothing
Tencel has also been used to make all manner of clothing – dresses, tops, skirts, jumpers and pants.
Tencel clothes are beautiful! They have vibrant colors, and drape well, giving you a flattering sillhoute.
Tencel fabric also feels luxuriously soft and smooth on your skin. In fact, Tencel modal is twice as soft as cotton, even after repeated washing.
Tencel is also more absorbent than cotton so it will keep you cool and dry, even on hot summer days.
And in winter? Tencel clothes keep you warm and dry, as well as static-free. Nice.
This prAna top can be worn all year round to keep you cool in summer and warm in winter:
Further reading: The best Tencel lyocell clothes for plus sized women
High fashion
Lenzing didn't stop at regular clothing. If you thought regular Tencel lyocell was silky smooth, you will think you're in heaven when you feel Tencel Luxe. Lenzing tweaked their lyocell production process to produce an extremely fine filament yarn which they called Tencel Luxe i.e superfine Tencel lyocell.
Tencel Luxe is even silkier and smoother than regular Tencel. It has a liquid-like drape and amazing color vibrancy.
Active wear
Polyester and nylon have long been the reigning champions in active and performance wear. However, in recent years, many sports brands have moved towards more sustainable fabrics like Tencel.
Tencel is breathable, absorbent and moisture-wicking, the three properties that make it perfect for sportswear.
These qualities help your body to thermo-regulate and makes Tencel naturally anti-bacterial and anti-odor.
The fiber can also be combined with other natural and synthetic fibers to improve its function for high performance sportswear.
Other than sportswear, Tencel fibers are also gaining popularity in athleisure – clothes designed for general wear and moderate exercise, like walking the dog.
The Tencel/merino Icebreaker Cool-lite Sphere T-shirt is the epitome of athleisure clothes – you can wear it for a jog and drop by the local cafe for coffee with a friend afterwards:
Intimates
Like a silk kimono or a cashmere sweater, Tencel fabrics are light, airy and feel buttery-soft. In the world of luxury lingerie, it's no surprise that this comfortable fabric can add an extra layer of indulgence to intimates. It's the perfect marriage of fashion, comfort, and sustainability.
Tencel lingerie is more breathable and moisture-wicking than nylon and cotton, keeping you cool and dry. It lasts longer than cotton and will not shrink after washing.
Lingerie made of Tencel often feels soft and smooth, giving you a barely there feel and is gentle on sensitive skin. It also has natural antibacterial and anti-odor properties, very important qualities an underwear should have.
If you are concerned with chemicals in your underwear, Tencel lingerie is your answer. All Tencel fiber is OEKO-TEX certified to be free from harmful chemicals.
The Cosabella Ceylon bralette is made of buttery soft modal fabric and lace:
Check it out on Amazon
Further reading: Is Tencel™ good for underwear? And is it safe?
Jeans
If you've ever worn a pair of jeans and felt it was stiff and uncomfortable, or if your denim jeans stretched out before you were ready to give it up, you need to try Tencel jeans.
Tencel jeans not only use less water to produce than cotton, they are also softer, more breathable and wrinkle-free.
If you're worried that your Tencel denim might look too shiny and smooth, don't worry. Lenzing has introduced matte Tencel lyocell fibers. The new type of fiber is designed to scatter light and diminsh sheen in denim fabrics.
It doesn't stop there. Lenzing is now also manufacturing Tencel modal with Indigo technology. Indigo pigment is directly incorporated into modal fibers as they are being spun. As a result, less resources are used and unlike regular jeans, the color doesn't bleed or fade when you wash it.
I can foresee many pairs of Tencel jeans in my wardrobe for years to come.
This pair of Coolibar jeans are made of 100% Tencel lyocell and is also UPF50+:
Hats, shoes and socks
The applications for Tencel is ever expanding. You can literally cover yourself from head to toe with Tencel apparel.
Tencel can be used for every part of the shoe, from the shoe fabric to the outsoles.
Tencel socks are breathable, lightweight and comfy. Researchers who investigated the properties of cotton, bamboo and Tencel socks recommended bamboo or Tencel socks due to the high antimicrobial activity, abrasion resistance and pilling grade.
Tencel hats are known for their softness and comfort while keeping your head cool.
The Turtle Fur Merino/Tencel beanie keeps your nogging warm in winter:
Check it out on Amazon
In the Home
Would you believe it? Due to its softness and durability, Tencel is also used for various materials in the home. You can find Tencel towels, tablecloths, bedding, carpets and even Tencel upholstery.
Towels
Tencel towels are a luxurious alternative to cotton. These towels are much heavier and softer than cotton can ever be. They also dry quicker and unlike cotton towels, remain soft over time.
To get the best of both worlds, choose Tencel/cotton towels with pile maintain their softness and bulkiness even with repeated washing.
Korean-made Day by Day Tencel towels are soft and plush:
Check it out on Amazon
Bedding: bed linen, mattresses, bed sheets, duvets
The bed is your sanctuary and Tencel bedding makes it a luxurious one. Tencel bedsheets and duvets absorbs moisture more efficiently than cotton and synthetic ones, helping your body feel cool and dry throughout the night. This helps your body's natural thermal regulating mechanism and improves your sleep quality.
Less moisture on the surface also means lower bacterial growth and less dust mites.
You won't want to get out of bed with the Linenwalas 100% Tencel lyocell bed sheet set:
Carpets and upholstery
Tencel carpets and seat covers have a luxurious sheen and silky surface. They wear better and their vibrant colors are maintained for a much longer period of time.
To wrap up
In conclusion, Tencel is a versatile fiber that can be used for anything from underwear to outerwear. If you are looking for a comfortable and luxurious fabric that is environmentally friendly and sustainable then Tencel is the fabric for you!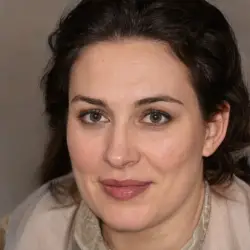 Latest posts by Sharon James
(see all)