The majority of people who are environmentally conscious are always on the lookout for sustainable fabrics. One such fabric is Tencel. Tencel is made from eucalyptus wood sourced from sustainable forests. These trees don't need pesticides or synthetic fertilizers to grow. Instead, they rely on natural fertilizers which help make Tencel an environmentally friendly option for clothing. But is Tencel organic?
Tencel is a highly sustainable fiber, biodegradable and non-toxic. However, Tencel is a semi-synthetic fiber derived from wildly-grown eucalyptus trees and is produced through chemical processes. This means Tencel is not organic.
Is Tencel organic or not?
Tencel is sourced from sustainable eucalyptus trees which are grown wild and don't use any synthetic fertilizers or pesticides. The wood pulp then goes through chemical processing with a low-toxic solvent called NMNO to produce Tencel lyocell fiber. 99% of NMNO used is then recouped and recycled to produce more Tencel fibers.
Despite all these eco-friendly practices and not using any toxic chemicals, Tencel is not an organic fiber. This is because Tencel is classed as a semi-synthetic fiber rather than a natural one.
Tencel lyocell is not organic but just as safe
What does it mean to be organic?
Organic fibers are natural fibers sourced from plants that are grown without the use of synthetic pesticides, insecticides, herbicides and genetically modified organisms (GMOs).
Organic fabric refers to a piece of cloth that is made from organic fibers without the use of toxic chemicals.
There are a few organic certifications around but the most respected of these is the Global Organic Textile Standard (GOTS).
When a piece of clothing is GOTs-certified, you know that is was made according to safe and sustainable practices from fiber to fabric.
The reasons Tencel can never be certified organic are 3 fold:
Eucalyptus trees are wild and therefore can't be certified organic.
The production of Tencel involves chemicals
Tencel isn't a natural fiber but is instead, classified as a semi-synthetic fiber
Is Tencel safe for us even though it is not organic?
Tencel might not be organic but it is as safe as any certified-organic clothing.
Just make sure you buy from an ethical brand who uses non-toxic dyes and finishes.
For better peace of mind, buy Tencel clothing that is OEKO-TEX certified to be free from harmful chemicals and buy organic clothing that is GOTs-certified so you know the fabric itself is made according to safe and non-toxic practices.
Majamas Earth is a vegan fashion brand that uses only non-toxic dyes:
Check it out on Amazon
Is Tencel eco-friendly even if it is not organic?
Tencel lyocell is one of the most eco-friendly fibers around. The growth of eucalyptus trees don't require any watering, farmland, pesticides or herbicides. And even though the production of Tencel requires a significant amount of energy, Lenzing (the company that makes Tencel) offsets this by using solar power.
NMNO, the low-toxic chemical used in the production of Tencel lyocell, is recouped and reused.
Lenzing also has a host of other eco-friendly practices put in place to make a positive impact on the environment.
I think it's a resounding yes that Tencel is eco-friendly even if it is not organic.
Plus, being organic doesn't mean it's automatically great for the environment.
To wrap up
Tencel might not be organic but it is still more people-safe and earth-friendly than most other fabrics. If you're a stickler and will only wear organic and natural, then Tencel is not for you. However, if you are looking for a safe, non-toxic, eco-friendly fabric, check out why Tencel is the most eco-friendly fabric on the market today and give it a whirl.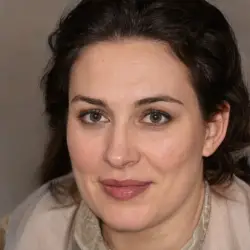 Latest posts by Sharon James
(see all)