Tencel has gained popularity in the past few years in athleisure wear and for making household items like towels. This fiber has many great qualities that make it an excellent choice of fabric for all sorts of stuff. But today we are particularly interested in whether Tencel is absorbent or not.
Tencel has a very high absorption capacity by virtue of its hydrophilic nano-fibrils and fine pore system. It also wicks moisture away from the body. Both these qualities keep you cool and dry, even on warm humid days.
Let's take a deep dive:
What makes Tencel so absorbent?
Tencel fabric is made up of tiny fibers (nano-fibrils) that have a very smooth surface and are hydrophilic, meaning they love water.
Tencel lyocell also has a fine pore system where the voids between the nano-fibrils are in the nanometer range. Unlike many other natural and synthetic fabrics, the pores in Tencel lyocell are uniform. This means the pore sizes are very similar. This ensures Tencel has an unvaried rate of absorption.
When these fibers come into contact with water, they absorb it into the fiber structure. The fibrils themselves don't absorb the water. Instead, water molecules are pulled into the fabric in the capillaries (pores) between the fibrils.
Tencel's superior absorbency rate (among other positive features like softness and being quick-drying) makes it a great fiber to make luxurious 5-star hotel equivalent towels.
Like this plush Tencel towel set that is made in Korea:
Check it out on Amazon
Does Tencel absorb sweat?
Tencel absorbs sweat by the same mechanism that it absorbs water. Amazingly, Tencel can absorb sweat even in 90% humidity.
Having said that, there is a limit to how much sweat your Tencel top can hold. If you are sweating buckets, at some point your top would have absorbed all that it can despite its moisture-wicking and quick-drying properties.
When this happens, the extra sweat will drip and sweat patches will form, especially around your collar and armpits.
This Tencel/merino Icebreaker Cool-lite Sphere T-shirt is a great option for athleisure wear:
Is Tencel more absorbent than cotton?
Tencel is 50% more absorbent than cotton for moisture control. This is saying a lot since cotton can absorb up to 27 times its weight.
The thing to remember is cotton tops are often of a thicker weave than thin Tencel tops. This means even though Tencel is twice as absorbent as cotton, if your cotton top is twice as thick as your Tencel top, both tops are probably similar in their capacity to absorb sweat.
This is the long, convoluted way of saying they are 'much of a muchness' when it comes to moisture-absorption.
This Trina Turk dress keeps you cool and dry in summer:
Check it out on Amazon
Are Tencel-blend fabrics as absorbent as pure Tencel?
Tencel has many amazing properties but also has a few downsides to it. This is part of the reason why Tencel fibers are blended with so many other types of fibers to form new fabrics with the best of both worlds.
However, as pure Tencel fabric is so absorbent, most Tencel-blends don't perform as well as pure Tencel. And some definitely are much worse than others.
If Tencel has been blended with polyester or other synthetic fibers, it will be less absorbent. This is because synthetic fibers are hydrophobic, meaning they repel water.
If Tencel has been blended with cotton, hemp or linen, the new fabric's absorbency rate is pretty high as these natural fibers are highly absorbent themselves.
Of note, Tencel-merino blend is now a category in itself when it comes to athleisure clothing. This is because the blend is not only highly absorbent, it is also moisture-wicking, breathable and durable. All of these qualities make it an excellent high performance fabric.
Further reading: Tencel vs merino wool
To wrap up
Tencel lyocell is one of the most absorbent fibers on the market today. This quality makes it an excellent choice for sweaty people, warm and humid weather and for super soft luxurious towels.
Can you imagine having your clothes absorb all your sweat and for the sweat to stay there until you take it off? It will be like carrying a bucket of water around with you. That's why the ability to wick moisture is just as important as being absorbent. Read more about Tencel's moisture-wicking abilities.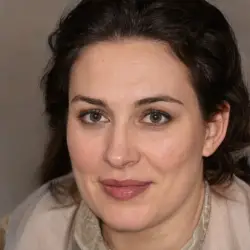 Latest posts by Sharon James
(see all)