Veganism is a choice many people are exploring for both ethical and health reasons. Some are also concerned with sustainability as animal-derived products may not be environmentally friendly. However, it can hard to find vegan clothes that are also eco-friendly and sustainable. Tencel lyocell fits into the vegan lifestyle like a glove.
Tencel lyocell is a vegan fabric that is also eco-friendly and sustainable. Tencel is sourced from eucalyptus trees planted in FSC-certified sustainable forests and processed using non-toxic chemicals. It doesn't contain any animal products and no animals were harmed in its production.  
Let's take a deep dive:
What plant is Tencel lyocell made from?
Tencel lyocell derives its raw material from eucalyptus trees. These trees are grown in Forest Stewardship Council (FSC) certified sustainably managed forests.
Because it's a forest, as opposed to farmland, no environmentally damaging irrigation and pesticides are used and the only watering these hardy trees need is from the clouds.
Is Tencel modal vegan too?
Tencel modal is also made from wood pulp, specifically sourced from beech trees. The sourcing and production of modal fabric doesn't involve animal products. Therefore, Tencel modal is a vegan fabric.
However, Lenzing doesn't make as many environmentally-friendly claims on the sourcing and production of Tencel modal.
Even though it is vegan, the production of modal is very similar to rayon manufacturing and uses similar toxic chemicals.
Having said that, modal is so amazingly soft and Tencel modal is OEKO-TEX certified to be safe from toxic chemicals.
Check it out on Amazon
Is Tencel a good fabric choice for vegans?
Tencel lyocell and Tencel modal are both produced by the same company, Lenzing.
These silbing fibers have been touted as the vegan replacement for silk and wool.
Even though both Tencel fibers have many similarities, Tencel modal is not as good for the environment as Tencel lyocell.
Between the two, Tencel lyocell is the better vegan choice. Lenzing is making amazing progress with their Tencel lyocell line. They even have REFIBRA – a technology where they recycle cotton scraps and blend them with wood pulp to produce a Tencel lyocell/recycled cotton blend. So cool!
Unfortunately, Tencel can also be blended with other vegan synthetic and non-vegan fibers like polyester, wool and acrylic. Make sure you check the labels when buying Tencel clothing.
Also keep in mind that there are other brands of lyocell and modal made by various companies and none of these are as eco-friendly or sustainable as Tencel.
What is vegan fashion anyway?
The term 'vegan fashion' was coined to describe clothing and accessories that are free from animal products.
Vegan fashionistas are thoughtful consumers who play an active part in making the world a better place. In theory, vegan fashion is an admirable idea. However, even synthetic fabrics like polyester, nylon and elastane that are not eco-friendly are considered vegan. Granted, these fabrics don't contain any animal products but their production and use disrupts eco systems and kills more animals than we can quantify.
What are the different types of vegan fabrics?
In recent years, there have been many innovative vegan textiles coming out. Some novel examples are mushroom, apple, cork, and pineapple fibers. Who would have thought?
All vegan fabrics contain no animal products and are categorized into natural, synthetic and semi-synthetic:
Natural vegan fibers
cotton
hemp
bamboo
linen
cork
pineapple
apple
mushroom
Synthetic vegan fibers
polyester
elastane
vegan leather
Semi-synthetic vegan fibers
rayon
Tencel modal
Tencel lyocell
This list is not exhaustive but it gives you a good idea of common materials used in vegan clothing today.
How to avoid the bad materials and choose good vegan fashion
Just because a piece of clothing is vegan doesn't make it good for the environment or for you.
For example, 2700 liters of water is used to grow enough cotton to make one t-shirt. You might think organic cotton is then the better choice. However, it takes even more water to grow cotton organically.
Synthetic fabrics are vegan since they're usually made from plastics. Bear in mind, all snythetic fibers negatively impact the environment. There is a case to be made for recycled polyester and recycled nylon but in general, synthetic vegan fabrics are not better than non-vegan ones for the environment.
Hemp and linen are both good choices, with hemp being one of the best there is. Linen is a better choice than cotton as less water is used in its production.
Both Tencel lyocell and Tencel modal are better alternatives to rayon as the wood pulp comes from sustainable sources and less toxic chemicals are used.
Bamboo has become a buzzword when talking about sustainability but it is actually a rayon. To turn tough bamboo fibers into the soft fabric we love, it will have to go through lots of chemical processing that leads to high levels of pollution and can leave toxic residue in the garment.
At the end of the day, there is no 'perfect vegan fabric'. You'll need to pick your cause and choose the type of clothes that most aligns with your principles. I personally think Tencel lyocell is one of the most eco-friendly fibers around and ticks all the boxes for being the best vegan option as well.
So if you're looking for ethical and sustainable vegan fashion, buy Tencel, linen, or hemp. And when you buy from vegan brands that practise cruelty-free and ethical sourcing practices, at least you know they did their part in helping to clean up the fashion industry and the planet.
Vegan brands that uses Tencel lyocell
Synergy
Synergy is a certified B corporation with a range of lifestyle clothes and activewear. They exclusively use non-toxic dyes in all their products.
Check it out on Amazon
Read: Is Synergy ethical?
Majamas Earth
Majamas Earth is a quirky fashion brand that excels in eco-friendly underwear and bras made in USA.
Check it out on Amazon
Read: Is Majamas Earth sustainable?
To wrap up
There are a lot of viable alternatives with which to create your cruelty-free vegan wardrobe. Of all these vegan fabrics, Tencel lyocell is one of the best choices as it is also eco-friendly and has loads of othere great properties.
If you're asking if Tencel is vegan, chances are you want to know if it's organic. Check this article out.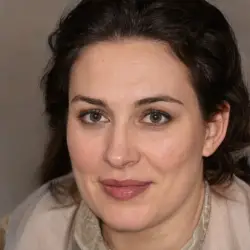 Latest posts by Sharon James
(see all)