Tencel™ is the new kid on the block when it comes to fabrics. We know that its wonderfully soft and cool, perfect to soothe an irritated baby.
It's also more absorbent than cotton, anti-bacterial and is recommended by the National Eczema Society for those with sensitive skin.
Is Tencel™ safe for babies?
Tencel™ is a brand of lyocell or modal fiber made by the Lenzing Group in Austria. They produce Tencel™ by using N-Methylmorpholine N-oxide (NMNO). NMNO is generally considered 'low toxicity' and definitely less harmful than chemicals used to process other fabrics like bamboo and polyester.
Yes, Tencel™ is safe for babies. In fact, it might be a good option for sensitive and irritable babies.
However, keep this in mind when buying Tencel™ baby clothes:
What to look for when buying Tencel™ baby clothes?
Tencel™ as a fiber is safe for babies. But brands buy Tencel™ fibers and weave them into fabric – either as 100% Tencel™ fabric or combined with other fibers (for example cotton, polyester or elastane).
The fabric will then be dyed and 'processed' to make an item of clothing.
Whether or not the finished item is safe for your baby depends on the chemicals and dyes used.
So, buy Tencel™ baby clothes from reputable sustainable brands who have eco-friendly practices. Check to see if they use non-toxic chemicals and dyes.
Look out for clothes that are OEKO-TEX certified. OEKO-TEX certification means the piece of clothing has been tested by an independent OEKO-TEX partner and found to be free from harmful chemicals.
Is Tencel™ good for babies?
OK, so we know Tencel™ from good brands is safe for our precious little ones. But is it comfy? Or would it stir them up more?
It's actually great for babies.
Tencel™ is known for being hypoallergenic, silky soft, and breathable.
All you have to do is rub a piece of Tencel™ bedsheet between your thumb and fingers. It's dreamily luxurious.
I know your baby will love it.
The best Tencel™ baby clothes brands
Dear Earth is a small sustainable brand based in Miami, Florida. They pride  themselves on only using sustainable fibers, never using harmful dyes or chemicals and being environmentally-responsible.
They have a nice range of baby romper sets, leggings and tops. All their clothes are made in USA.
Visit the Dear Earth Amazon store for more cute baby clothes.
Avauma is a Korean brand specializing in baby clothes and accessories. They pride themselves on their specially designed clothes for active babies, promising that the top won't ride up and the pants won't flow down. Their clothes are mostly a blend of modal and cotton. Unfortunately, there is not much explanation on their website about safety certifications.
Vaenait Baby is another Korean brand. They make the cutest baby clothes on the list. Their Tencel pajama sets are not only  super soft, they are also tagless and made to fit snugly. All their clothes are certified by the Consumer Product Safety Commission (CPSC) United States to be safe for babies.
While not a baby brand, Soothems deserves mention for their Tencel Eczema Therapy Caps. Cradle cap is so common among infants and can be irritating. These cute caps are super soft, fits snugly and are HSA and FSA eligible.
To wrap up
Tencel™ is not only safe but is great for babies. Just make sure you buy from an eco-friendly brand. If possible, buy Tencel™ baby clothes that are certified to be safe.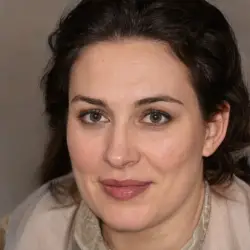 Latest posts by Sharon James
(see all)