Tencel™ was originally manufactured by Lenzing in Austria and has been used in things such as apparel, bedding and even baby clothes for more than forty years. Sourced from eucalyptus trees, Tencel™ is a cool fabric that is giving both cotton and linen a run for their money. It is said to be eco-friendly and sustainable, but does this mean it is also breathable?
One of Tencel's biggest strengths is that it is as breathable as any natural fabric. In fact, it is one of the most breathable fabrics out there. Tencel™ has a great moisture absorption rate and is moisture-wicking, keeping you dry and comfortable during exercise and in the summer.
Let's look at how to make full use of Tencel's breathability and check out how it compares to well-known naturally breathable fabric.
What is a breathable fabric?
Breathability is the degree to which a fabric allows air and moisture to pass through. It's an over-simplified way of claiming a fabric has a high moisture-vapor-transmission-rate (MVTR).
By rights, breathability should be measured on a scale so we know how breathable a piece of clothing actually is.
Most natural fabric like cotton, linen and bamboo are breathable but some semi-synthetic and synthetic material can also be breathable.
Be careful though, when you see the word 'breathable', it can be a superficial description of a light, airy kind of clothing and has nothing to do with whether the fabric allows moisture-transfer.
Does Tencel™ breathe well?
There are very few fabrics that offer true breathability. But Tencel™ is one of the most breathable fabrics on the market. The semi-synthetic fibers also provide good moisture wicking.
For these reasons, it's often used for sportswear and underwear.
Does Tencel™ blend fabric breath as well as 100% Tencel™?
It depends on what other fibers Tencel™ is combined with. For the most part, a Tencel-blend fabric is not as breathable as pure Tencel™.
If you're buying a Tencel-blend piece of clothing, the more Tencel™ in the fabric, the more breathable it is. Make sure you check the label for percentages.
Why is Tencel™ breathable?
Tencel™ is a semi-synthetic fiber that has a special weave. It's a three-dimensional mesh of filaments that allows moisture to pass through, while keeping the fabric smooth and soft.
Tencel™ fabric is made of nano-fibers (super tiny strands) and is hydrophilic (water-loving), allowing sweat to be absorbed into the fabric and then evaporated into the air.
Is Tencel™ cool in summer?
Tencel™ is a remarkable fabric that can regulate temperature. Because it is breathable and moisture-wicking, it's perfect for keeping you cool in hot weather and warm climates.
The breathable material allows good airflow and prevents your body heat from being trapped inside your clothing. Your skin should stay dryer longer and feel cooler.
Eileen Fisher Tencel Tank Dress
Does Tencel™ keep you warm in winter?
Tencel is more popular in sunny climates and is not particularly warm. By itself, Tencel™ won't be enough to keep you warm in winter.
However, due to both its breathable and moisture-wicking properties, it's great as an underlayer.
Tencel™ jeans easily keep you warm during winter. You could also use a Tencel™ jacket on top of other layers. Just keep in mind that it insulates well but not as well as down or wool.
Is Tencel™ as breathable as cotton?
Cotton is known as one of the most breathable fabric around. Surprisingly, Tencel™ was found to be more breathable than cotton. It's more absorbent than cotton and is also moisture-wicking, which cotton is not. Sorry cotton. You are getting further away from the throne every day.
Is Tencel™ more breathable than linen?
Linen is often touted as a light, breathable material that is perfect for humid summers but Tencel™ wins again. Even though both Tencel™ and linen are moisture-wicking, Tencel™ absorbs moisture quicker than linen.
Is Tencel™ more breathable than bamboo?
Tencel™ and bamboo are on par when it comes to breathability. Both have similar moisture-absorption rates and both are moisture-wicking.
To wrap up
Breathability in clothing and bedding is important all-year-round. Tencel™ has become popular in recent years for its properties of being lightweight, durable, breathable, and environmentally-friendly. The best part is you can use Tencel™ throughout the seasons – by itself during summer or layered for winter.
Further reading: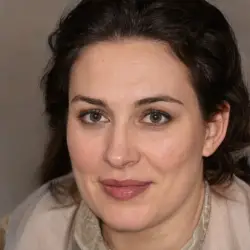 Latest posts by Sharon James
(see all)