It's that time of the year again when we look to pile on layers of clothing, drink hot chocolate and curl up in front of the fire place with a good book. While we love the excuse to have as much egg nog as we want, having to layer up with multiple sweaters puts a dent in our winter style. You might be thinking if your Tencel sweater will let you get away with wearing less.
Tencel is an all-rounder kind of fabric that is a great option for year-round use. It's ability to help your body thermo-regulate is one of the best in the industry. However, Tencel is better at keeping your body cool in summer than it is at keeping you warm in winter. It works very well as a base layer but you'll still need to layer a warmer jacket on top, especially when you're outside.  
This article will go into detail about the insulating properties that Tencel has and how it compares to other materials.
Does Tencel keep you warm in cold weather?
Tencel is definitely more popular for warmer weather but you can use it to keep warm in winter.
Tencel clothing are not insulating enough to wear as a single layer during winter, especially if you're going outside. However, it functions very well as an undershirt and is the first layer you should put on when dressing during the colder seasons.
If you are planning to wear a Tencel sweater in winter, choose one with a thicker weave for better heat retainment.
This Eileen Fisher Tencel Stretch Tunic is warm enough to wear as an inside layer on a cold winter's day:
Why is Tencel good for winter?
Tencel has many amazing properties and some of these qualities lend themselves well to winter use:
As Tencel is breathable and moisture-wicking, it absorbs sweat and moisture from your body and allows it to evaporate. This prevents that icky cold sweat feeling you get when you're wearing thick polyester jackets that traps moisture.
Tencel clothing are also known for being static-free. With colder temperatures and dryer air, your body carries a higher charge in winter. Wearing Tencel prevents you from mini-shocking yourself multiple times in the day. You want to be electrifying but not in that way.
All these qualities make Tencel an ideal choice for the winter season.
Unfortunately, Tencel shirts and sweaters tend to be light-weight as Tencel fiber is relatively more expensive than other material. Therefore, while you'll be just fine wearing a Tencel sweater inside during winter, you'll need to layer at least one other sweater or jacket on top when you're out and about.
This prAna long-sleeve t-shirt is a little thin to wear by itself in winter but works as a great first layer:
How does Tencel compare with other fabrics for cold weather?
Tencel sweaters can retain more warmth than cotton ones but are not as warm as wool or synthetics like polyester.
However, natural fiber sweaters like cotton, wool and Tencel are better for winter because they are more breathable and comfortable.
Synthetic fabrics may be cheaper, but they trap moisture which in turn makes your skin feel cold and clammy.
If you are prone to overheating and sweating, Tencel is your go-to for its exceptional ability to help your body thermo-regulate.
This 100% lyocell jacket is perfect for spring or autumn:
Check it out on Amazon
Tencel-blends for winter
Fortunately, to improve Tencel's not-so-great insulation, Tencel has been blended with merino to make warm, cosy sweaters. These are perfect to wear by itself when you're inside and might even be warm enough for a not-so-cold winter's day.
This Eileen Fisher Tencel-merino wrap cardi drapes beautifully and has the characteristic merino softness:
Further reading: Tencel vs merino: Which is best for you?
Tencel-cotton sweaters and socks are warmer and dryer than pure cotton ones but keeps the cosiness of cotton.
Tencel-cashmere coats and sweaters are also on the market and I would love so much to own one of these. But both cashmere and Tencel are expensive fibers. You can imagine how much one of these would cost.
The Enza Costa Tencel Cashmere Baby Rib Henley makes you feel warm, cozy and luxurious all at the same time:
To wrap up
Tencel is a great fabric that can be used to make warm winter clothing. It is able to withstand the cold and still be comfortable. If you are in need of a new sweater this winter season, consider adding Tencel to your list. It's not only soft and luxurious, but it's also environmentally friendly.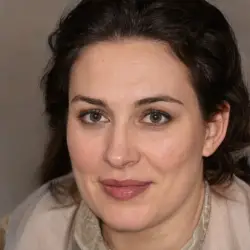 Latest posts by Sharon James
(see all)