As as plus size woman, it's hard enough shopping for clothes that fit and look great at the same time.
Now you want me to only buy from ethical brands?
And you're saying choose Tencel™ clothing because it's figure-flattering, moisture-wicking and reduces body odor?
Give a girl a break!
I thought it was impossible to find sustainably-made plus size Tencel™ clothes too until I came across these beauties:
Plus size Tencel™ tops
This Eileen Fisher Plus Nile Sleek Links Top is amazingly luxurious, being made of 100% Tencel™ lycocell. The only downside is it's a little bit pricey.
This Basic Tencel Shirt by Ellos is a wardrobe staple and good value-for-money.
I love the Bella Top by Aventura for its flowy design and floral pattern.
This basic t-shirt by prAna comes in 4 colors, is UPF 30+ and has odor-reducing features. Read my detailed review of prAna.
The super soft Tencel/cotton Aventura Mila Tank has a flattering wrap design and interesting pattern.
This Eileen Fisher Hot Red Top is 90% Tencel lyocell and 10% silk. It drapes beautifully and feels oh! so luxurious.
The prAna Cozy Up Sweatshirt is warm and sun protective (UPF 50+).
Another classically simple Eileen Fisher Sweater Top. The vertical line helps you look slimmer and taller.
Plus size Tencel™ dresses
The Eileen Fisher Drop Waist Tank Dress is is stretchy and goes up to size 3X.
The Westlyn Dress by Aventura has an interesting criss-cross details at the back and is perfect for hot summer days.
This casual shift-style Aventura Stacia Dress is perfect for lounging or casual weekend outings. Add on a belt for style or wear it loose for comfort.
Plus size Tencel™ jumpsuits
This Eileen Fisher Tencel Jersey Jumpsuit is in figure-flattering black and made in the U.S.A.
The Levi's Rosie Jumpsuit has a high rise waist with a self-tie.
Plus size Tencel™ pants
Check it out on Amazon
This pair of Eileen Fisher Cropped Culottes might not be for everyone. But if you're a fan of culottes, these are super-comfy and stretchy.
The Wide Leg Pants by Ellos has inverted pleats and an elastic waist for comfort.
This pair of straight leg jeans by Lola Jeans is made of sustainable denim/ Tencel blend.
The photo doesn't do it justice but these Eileen Fisher Smoke Tapered Ankle Pants is figure-flattering with angled pockets and back darts.
Plus size Tencel™ skirts
The A-line Chaka Skirt by Toad & Co comes in 16 beautiful colors.
This Eavan Wrap Skirt by designer Mara Hoffman is lightweight, figure-flattering and goes up to size 3X. The only downside is it's a bit pricey.
These Toad & Co Seleena Skorts are flattering and moisture-wicking, perfect for hot summer days.
Plus size Tencel™ cardigans and jackets
The Eileen Fisher Simple Long Cardigan is soft and stretchy, the ultimate lightweight layer for spring or autumn. It comes in white too.
Check out the Eileen Fisher Cassis Notch Collar Jacket. It's sustainably made using a blend of Organic Cotton and Tencel. The notch collar gives it a polished look and the pockets come in handy.
This Cozy Up Jacket by prAna is warm and protects you from harmful UV rays (UPF 50+). Read my detailed review of prAna.
This Levi's Military Jacket has an interior drawstring waist for cinching, giving you an hour-glass figure.
Plus size Tencel™ socks
These MERGE4 TEncel/Hemp Crew Socks are moisture-wicking and have elastic arch supports.
Check it out on Amazon
Another pair of MERGE4 Tencel/Hemp Crew Socks with a beach stripe design.
To wrap up
Up until now, most ethical brands have had a limited plus size offering. I was really amazed that I found so many sustainable plus-sized clothing on the market. As I find more I'll add them to the list but for now, enjoy shopping for what you need!
Want to avoid fast fashion and learn  how to shop sustainably? Read my simple guide.
Also make sure you learn how to take care of your Tencel clothing the eco-friendly way.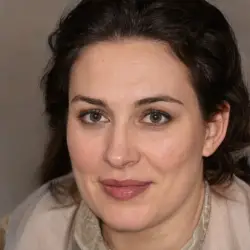 Latest posts by Sharon James
(see all)